30 FREE Dates Worksheets printable
Got a great worksheet on Dates? Tell us about it and become a BusyTeacher contributor!
Submit a Worksheet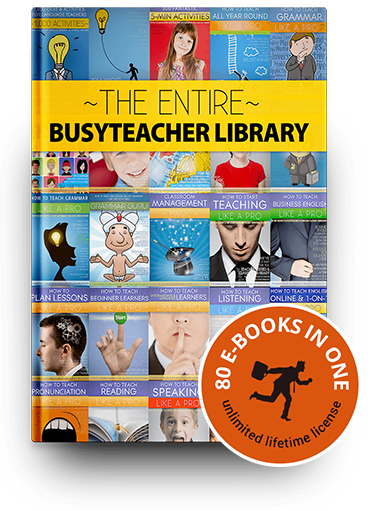 Dramatically improve the way you teach:
Get the Entire BusyTeacher Library
Includes the best of BusyTeacher: all 80 of our PDF e-books. 4,036 pages filled with thousands of practical activities and tips that you can start using today. Instant download, 30-day money back guarantee.
Get it now and start reading in 3 minutes!
About Our Dates Worksheets
This section is all about dates. There are
30 Dates worksheets
posted here so take your time looking through them before deciding which one(s) might be best for your class.
This worksheet
was made for elementary learners and contains a variety of exercises. First, students have to write out dates. In the second section, students read a short paragraph and then match dates with the events in the story. The final two sections are group activities where students discuss dates that hold personal significance for them. Included in the worksheet is the answer key so simply download and print this worksheet for use in your classroom. It could not be any easier. Do not forget to look at other worksheets and the article called "How To Teach Days Of The Week" which can give you even more ideas. Students often have trouble reading or saying dates correctly; besides practicing dates when you discuss this topic in class, give students the chance to practice them throughout the course too.