70 FREE
Easter Worksheets
Got a great worksheet on Easter? Tell us about it and become a BusyTeacher contributor!
Submit a Worksheet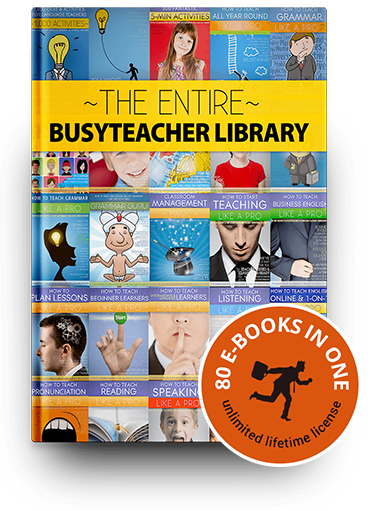 Dramatically improve the way you teach:
Get the Entire BusyTeacher Library
Includes the best of BusyTeacher: all 80 of our PDF e-books. 4,036 pages filled with thousands of practical activities and tips that you can start using today. Instant download, 30-day money back guarantee.
Get it now and start reading in 3 minutes!
About Our Easter Worksheets
Welcome to the Easter section of the site! At the moment there are
70 worksheets available on this page
and they range in difficulty from beginner to advanced, which means there is something for every class. If you would like to practice different vocabulary words, just edit the worksheet as necessary or create one of your very own. Those are just two of the options available so be sure to look at some of the others and the excellent articles for even more Easter lesson ideas. All the worksheets on Busy Teacher are free and easy to use so lesson planning does not need to take up all of your time.