171 FREE First Conditional Worksheets printable
Got a great worksheet on First Conditional? Tell us about it and become a BusyTeacher contributor!
Submit a Worksheet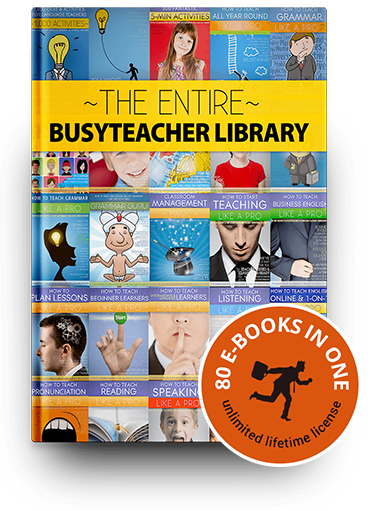 Dramatically improve the way you teach:
Get the Entire BusyTeacher Library
Includes the best of BusyTeacher: all 80 of our PDF e-books. 4,036 pages filled with thousands of practical activities and tips that you can start using today. Instant download, 30-day money back guarantee.
Get it now and start reading in 3 minutes!
About Our First Conditional Worksheets
There are a number of first conditional worksheets available on Busy Teacher -
171
, to be exact. They are all free and easy to print out for you and your students to use. For pre-intermediate students just starting their study of conditionals consider
this 1st conditional worksheet
. It is very simple and includes both an explanation of the first conditional structure as well as fill-in-the-blank sentences. This is a great practice activity for the first individual assignment after your introduction and group practice because it starts off with basic fill-in-the-blank sentences. After that there is a word order exercise which is the perfect way to challenges students to write their own first conditional sentences. This example may not be the best match for your students so take some time to read about others and download any that you feel might work in your classes. All the worksheets are free so you may as well take a closer look at several of them before making a decision.