46 FREE Zero Conditionals Worksheets printable
Got a great worksheet on Zero Conditionals? Tell us about it and become a BusyTeacher contributor!
Submit a Worksheet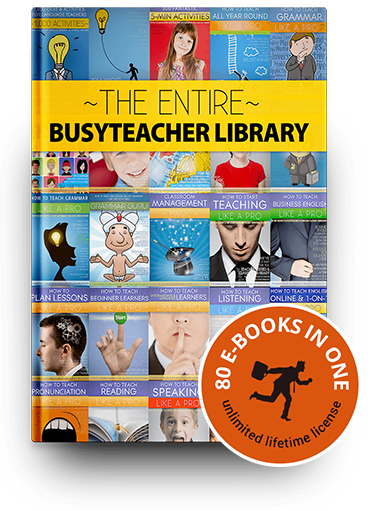 Dramatically improve the way you teach:
Get the Entire BusyTeacher Library
Includes the best of BusyTeacher: all 80 of our PDF e-books. 4,036 pages filled with thousands of practical activities and tips that you can start using today. Instant download, 30-day money back guarantee.
Get it now and start reading in 3 minutes!
About Our Zero Conditionals Worksheets
Welcome to the zero conditional section of Busy Teacher. It is one of several subsections of the conditionals category which should make your search for an appropriate conditional worksheet even easier.
This worksheet
is one of the
46 available on this page
. It actually has all the instructions and materials for an activity designed to help students practice using the first and zero conditionals. The activity has students match halves of sentences to create logical conditional sentences. If you have more than twenty four students in your class, simply create more cards using your own sentences and if they find the primary exercise too easy, challenge students with the optional extension included in the directions. This may not work for all classes so if you think something else would suit your students better, look at other worksheets posted in this section to find what you are searching for. Already have zero conditional worksheets? Busy Teacher would love to see them so upload them today.