141 FREE Opinions Worksheets printable
Got a great worksheet on Opinions? Tell us about it and become a BusyTeacher contributor!
Submit a Worksheet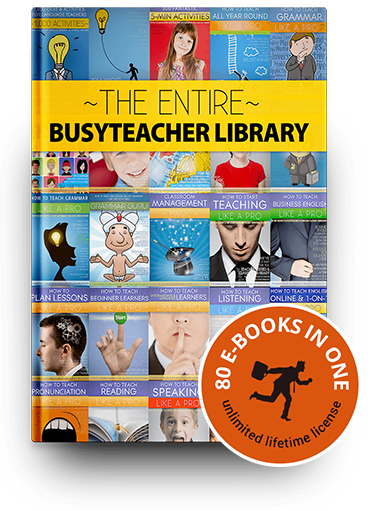 Dramatically improve the way you teach:
Get the Entire BusyTeacher Library
Includes the best of BusyTeacher: all 80 of our PDF e-books. 4,036 pages filled with thousands of practical activities and tips that you can start using today. Instant download, 30-day money back guarantee.
Get it now and start reading in 3 minutes!
About Our Opinions Worksheets
Opinions are an important thing for students to express even if there are some you would rather not hear. In this section there are
141 worksheets
to help you teach your students to state their opinions.
This opinions worksheet
organizes helpful words and phrases by category and can be given to students as a reminder when asking them to do an opinions related exercise or as a study guide for an upcoming test. It is listed as a pre-intermediate worksheet but even intermediate and advanced students could benefit from using this in class to give their answers more variety. There are other worksheets available and more being added all the time so take a look around to find the best one for your class.
When talking about opinions, especially with younger students, you need to be sure to choose topics that are appropriate. With adult learners more complex and even controversial topics may lead to interesting discussions. In other classes one question might be "In your opinion what animal makes the best pet? Why?" This may not seem like the most interesting topic to you but it is something that people generally feel very strongly about. It is not a controversial or complex question which makes it suitable for any age level while giving students the chance to practice giving their opinions. Choosing topics that are meaningful to your students will increase their participation in the activity especially when students disagree.