by Haiden
33,622 views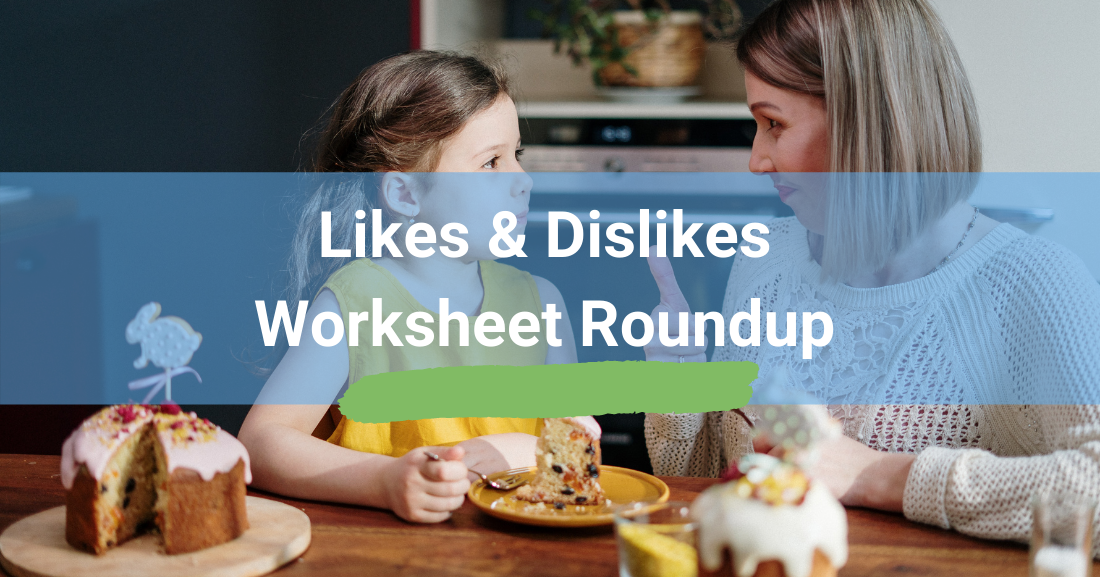 Likes and dislikes are - arguably - the most important topic to teach anyone how to navigate. This skill allows us to express feelings about what's going on, appropriately stand up for ourselves, and the ability to share thoughts, opinions, and ideas ranging from where to hang a painting to a new invention.
Beyond that, it helps us get to know other people and allows them to understand us. And since connecting with other people and sharing thoughts is the whole point of language, the ability to share likes and dislikes is what makes productive - and healthy! - communication possible.

Not to pile on the importance, but in the middle a seemingly never-ending pandemic, we could all use some better tools for communicating and connecting right now. Especially younger students.
So no pressure or anything.
Fortunately, because likes and dislikes are so important, we have hundreds of worksheets dedicated to them. But here are our favorites to save you some time.
This presentation is a helpful introduction to gerunds, but covers likes and dislikes exclusively. It also includes food and drink vocabulary to give your students a little bit of practice with food. It was created for younger children, but can be easily adapted for older ESL students as well.
As a bonus, it includes words like 'love' and 'hate' to give your students a more precise range of expression.
Getting To Know Eachother Class Activities
I already talked briefly - but I hope passionately - about why likes and dislikes are so important when it comes to getting to know each other. This isn't just an ice-breaker or a way to get a pulse on your students, it's also a perfect opportunity for self-expression.
And in the case of ESL learners, it's a great way to teach or reinforce likes and dislikes language.
This worksheet is structured more like a traditional ice breaker. Students need to go around and ask other students for their name, where they're from, and what they like to do. At the end of the exercise, students are asked to "report back" on their findings.
These cards can be easily laminated so they can be reused, or to be hung up around the class.
This worksheet requires students to work in pairs and read off a list of questions that start with "Do you like…" and then fill in if their partner likes or dislikes whatever the question is about. For example, "Do you like dogs?" If so, the student colors in a heart next to the question.
At the end of the exercise, students are asked to write a short sentence about their partner. Something to the tune of, "Sarah likes dogs, but not cats."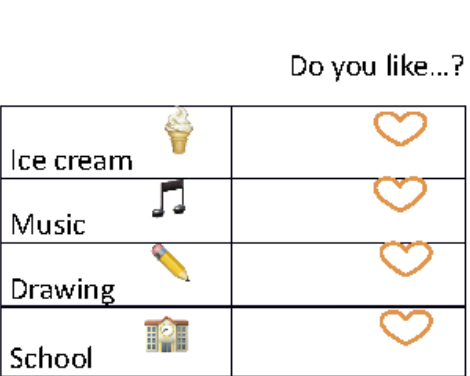 Likes & Dislikes For Activities
These are light activities for students to practice that are a bit less personal. This makes them ideal for classes with particularly shy or self-conscious students, giving them the opportunity to practice and open up a little without feeling too vulnerable.
This likes and dislikes worksheet about sports works as an icebreaker, a practice in some (light) writing, and vocabulary. The students need to order the vocabulary in the worksheet from positive to negative, use the vocabulary provided to describe why they like certain sports, and then interview a handful of fellow classmates about their answers.
The second worksheet we have for you involves some solo answers about various activities. The students need to fill in the table for themself by providing like or dislike - or whatever vocabulary you think is suitable - next to each activity.
The second part of the activity (which can be made optional) involves them asking the same questions to a partner to get their answer. We love this one especially for ESL students to practice (somewhat) real-life communication in getting to know people.
Likes/Dislikes Food & Drinks
If you've ever asked one of your students what they like doing in their spare time, you're likely met with plenty of "Uhm"s and "Ahh"s. Particularly if they're older and no longer recognize the meaning of "spare time."
But food? You'll get answers with food. Everyone has to eat, so most people know what they like. Which likely explains why we have so many for you to pick from!
This worksheet focuses on why students like or dislike the items listed. IE: I (like/dislike) (insert food) because (insert reason.) The worksheet comes with example language that students can fall back on if they need support. Some of the words included are tasty, awful, disgusting, and yummy.
And with 36 food and drinks to chose from, your students are bound to have at least one of each on the list!
This exercise is great for both younger students and ESL learners. It includes pictures next to the write-in areas, utilizes plurals, and offers them the language they need to use in order to complete each sentence.
Students are given content to the blank to fill in by reading the short story and then writing the correct word, which is easily identified in parentheses or by the image provided. It's tough to explain in writing, so here's what the first part of the worksheet looks like:
It might be harder as-is for ESL students because the first food is spaghetti, which is a bit of a mess to spell. But, fortunately, this worksheet is fully (and easily) customizable.
This particular likes and dislikes worksheet, in our opinion, is best for young kids. It involves coloring a face to indicate how they feel about a particular food and then drawing a line to the corresponding picture of food.
Practicing Identifying Likes & Dislikes
And the last important step to mastering likes and dislikes is understanding how to interpret what other people like and don't like. Otherwise, it'll be a whole lot of one-way listicle-style conversations!
Your students will need to work in pairs for this worksheet. Students are given a short passage about a woman named Lisa. They need to read the passage and answer questions about who she is, what she likes, and what she doesn't like.
After that section, the students need to ask their partner about what they like and don't like. And, finally, students need to fill out their own likes and dislikes at the end.
This worksheet, as you probably already guessed, gives students a wider range of expression about their likes and dislikes. It includes a list of over 28 different ways to say whether you like or don't like something and to what degree.
It has four different sections in the worksheet that students will need to write answers and short sentences to complete.
In this worksheet, students are given what pictures of what three different people (Dick, Mandy, and I) like. Students will need to reference these pictures in order to complete the worksheet's three sections.
The first section has fill-in-the-blanks where your students will have to pick from don't like, doesn't like, like, and likes to complete it. The second is a set of statements students need to put true or false next to, and the last part is a fill-in-the-blanks where students will need to put in the names of the three people in the right spots to make the sentence true.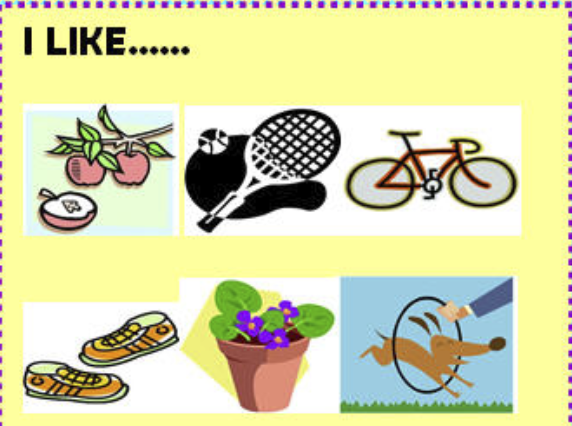 Need More Help With Your Lesson Plan?
Likes and dislikes are just the tip of the iceberg when it comes to teaching conversational dialogue. But we have your back with even more resources:
How To Teach Conversational English
How To Teach Pragmatic English
Conversation Activities For Your Class
Speaking Activities For Your Classroom
P.S. If you enjoyed this article, please help spread it by clicking one of those sharing buttons below. And if you are interested in more, you should follow our Facebook page where we share more about creative, non-boring ways to teach English.