107 FREE Months/Days of The Week Worksheets printable
Got a great worksheet on Months/Days of The Week? Tell us about it and become a BusyTeacher contributor!
Submit a Worksheet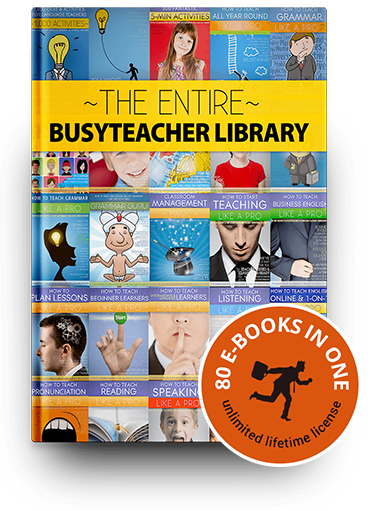 Dramatically improve the way you teach:
Get the Entire BusyTeacher Library
Includes the best of BusyTeacher: all 80 of our PDF e-books. 4,036 pages filled with thousands of practical activities and tips that you can start using today. Instant download, 30-day money back guarantee.
Get it now and start reading in 3 minutes!
About Our Months/Days of The Week Worksheets
Welcome to the section of the site that deals with
months and days of the week vocabulary
. This is a topic commonly covered in classes for beginners so most of the
107 worksheets
included on this page target that level. If you have the ability to show PowerPoint presentations, consider using
this one
to help you introduce this topic to your young learners. It is a fun introduction and even includes a good practice activity. If you are unable to use that in your lesson, feel free to try one of the other worksheets listed here instead. They are all free and easy to print so that you can use them in your lessons.
Month and day of the week vocabulary is very basic and should be included in every beginner course. With young learners you will have to spend a lot of time working with this vocabulary for them to commit the words to memory but with old students it will take much less time. Sometimes students in higher level classes will need a review of these topics if they have not been working with them consistently or have just started classes after a long break such as summer vacation. Rather than devote a lot of time to these simple review activities, try to include a lot of basic material in just one activity or lesson so that you can figure out what your students need more practice with. Do not forget that students need to be able to use this vocabulary and not just list all the months or days of the week in order.