54 FREE Mass-media Worksheets printable
Got a great worksheet on Mass-media? Tell us about it and become a BusyTeacher contributor!
Submit a Worksheet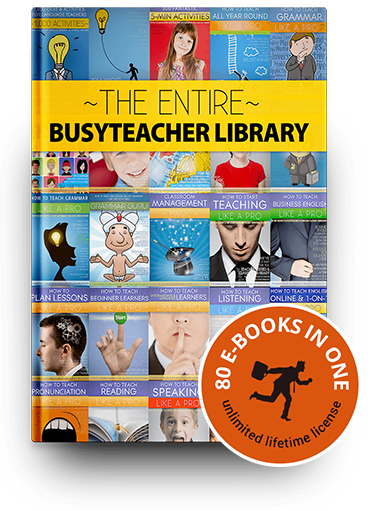 Dramatically improve the way you teach:
Get the Entire BusyTeacher Library
Includes the best of BusyTeacher: all 80 of our PDF e-books. 4,036 pages filled with thousands of practical activities and tips that you can start using today. Instant download, 30-day money back guarantee.
Get it now and start reading in 3 minutes!
About Our Mass-media Worksheets
On this page you will find
54 free, printable worksheets on mass media
.
This mass-media worksheet
encourages intermediate and upper intermediate learners to consider the positive and negative effects of television, complete some comprehension exercises, and think about the future of mass media. There are a variety of activities and the short article could be used to lead into a discussion too. You could even create your own true or false questions to further test student comprehension. There is a lot of variety in the activities dealing with this topic so for lower level learners or even more advanced material, look through the rest of the section.
Mass media plays a prominent role in the lives of many people today while others are entirely without the things many of us take for granted. You can talk to your students about mass media when discussing habits. Ask "How many hours of TV do you watch?" and compare that to how many hours they spend reading. Ask them to imagine what they would do with that time if the TV suddenly broke and see what they have to say. Remember not to criticize their lifestyles because that is not the point of the exercise and many people enjoy sitting down to several hours of mindless TV in the evening after a long day of work or school. Students in some countries are just as stressed by their studies as adults are with their jobs so that downtime is precious to them.