66 FREE New Year Worksheets printable
Got a great worksheet on New Year? Tell us about it and become a BusyTeacher contributor!
Submit a Worksheet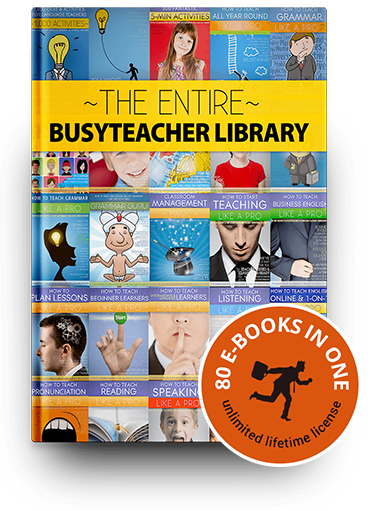 Dramatically improve the way you teach:
Get the Entire BusyTeacher Library
Includes the best of BusyTeacher: all 80 of our PDF e-books. 4,036 pages filled with thousands of practical activities and tips that you can start using today. Instant download, 30-day money back guarantee.
Get it now and start reading in 3 minutes!
About Our New Year Worksheets

People all around the world celebrate the New Year differently so here at Busy Teacher, there are
66 worksheets to help you talk about this topic in your classes
.
This New Year worksheet
will help structure a writing activity. Students should write down their New Year's resolutions. You might want to save this for the end of your New Year's class or for homework so that students have plenty of time to think about their answers. While the graphics on this worksheet may seem a little childish, the content is appropriate for every ESL student because students can adapt their answers to be as simple or complex as their ability allows. You might even want to consider sharing some of the resolutions about the classroom (anonymously of course) and creating a list of class resolutions. Additionally, you can share some of your own resolutions; this might make students feel more comfortable about sharing their ideas with you. This is one of the many worksheets available so if you are looking for something else, check out the rest of this page and download the ones that seem the most interesting.