116 FREE Past Simple vs. Present Perfect Worksheets printable
Got a great worksheet on Past Simple vs. Present Perfect? Tell us about it and become a BusyTeacher contributor!
Submit a Worksheet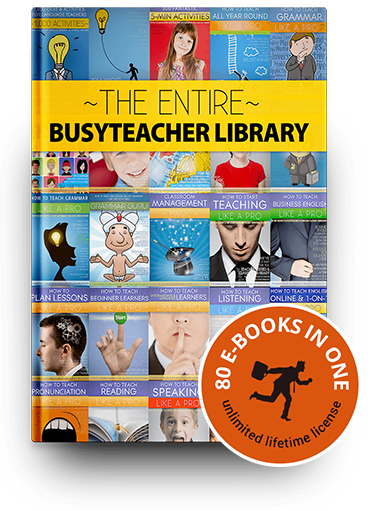 Dramatically improve the way you teach:
Get the Entire BusyTeacher Library
Includes the best of BusyTeacher: all 80 of our PDF e-books. 4,036 pages filled with thousands of practical activities and tips that you can start using today. Instant download, 30-day money back guarantee.
Get it now and start reading in 3 minutes!
About Our Past Simple vs. Present Perfect Worksheets
In this section, you can find worksheets that combine the past simple and present perfect tenses. Once students learn a new tense, in this case probably the present perfect, review other tenses that might be confused with it so that students can learn the subtleties of each tense that they may not have noticed the first time around. These worksheets can help you conduct such reviews more efficiently and also save you time planning lessons. There are currently
116 worksheets in this section
. Letís take a look at one of them.
This popular worksheet has sixteen sentences that students have to complete with either a past simple or present perfect verb
. It is creatively organized and includes subject matter that students may be interested in such as facts about famous people. For even more ideas on how to teach the difference between these tenses, take a look at the article posted on this page.