39,283 views
by Andrei Zakhareuski
When a person is caught in an extreme weather situation, it can be terrifying. Perhaps that is part of the reason most people find natural disasters interesting.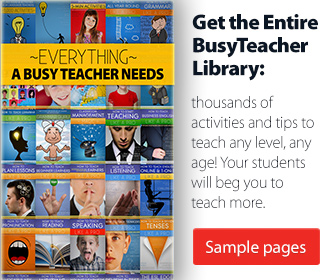 That general interest is just one of the reasons your ESL class will enjoy these activities planned around extreme weather, so take shelter and jump right in!

Try These Cool ESL Extreme Weather Activities
In case of an emergency, it is always best to be prepared, and having the correct information is a large part of that battle. Make sure your students are as armed as they can be for whatever may come!
They will improve their language skills in the process and gain some of the knowledge necessary to keep safe in an emergency.
Enjoyed this article and learned something? Please share it!
Want more teaching tips like this?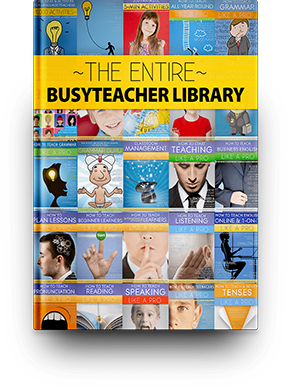 Get the Entire BusyTeacher Library
Instant download. Includes all 80 of our e-books, with thousands of practical activities and tips for your lessons. This collection can turn you into a pro at teaching English in a variety of areas, if you read and use it.
Show me sample pages →

Print
Rate this article:
was this article helpful?

New Ideas for Teaching the Weather
0
19,735

0

Getting Serious About Fire Safety
Essential Activities for Your ESL Class
0
13,975

0

Are They Ready for the Worst? 5 Great ESL Tips on Preparing Your Students for Disasters
0
2,801

0

8 Simple Steps to the Best Lesson You'll Teach All Year
0
7,732

0

☂ W
Weather Caster for a Day [Teacher Tips from A to Z]
0
15,347

0

Warning
5 Activities To Teach About Household Dangers
0
6,363

0
Subscribe to our weekly newsletter!