59,319 views
by Tara Arntsen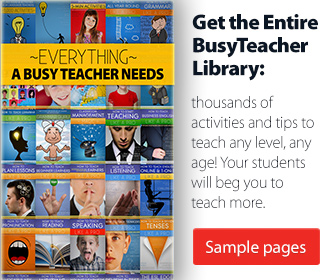 Adult ESL learners may not have a lot of time outside of class to devote to their English studies but assigning homework once in a while can be beneficial. Having students complete exercises at home allows them to maximize their speaking time during class periods. Since adults are often very busy, it is important to assign homework only when you feel it is necessary.
Try These Homework Assignment Ideas
While adult learners may have less time than younger students for homework, it is important that they devote time to their studies in order to make progress.
Talk to students at the beginning of the course about what they expect in regards to homework and ensure that you always give students plenty of time to complete exercises.
Enjoyed this article and learned something? Please share it!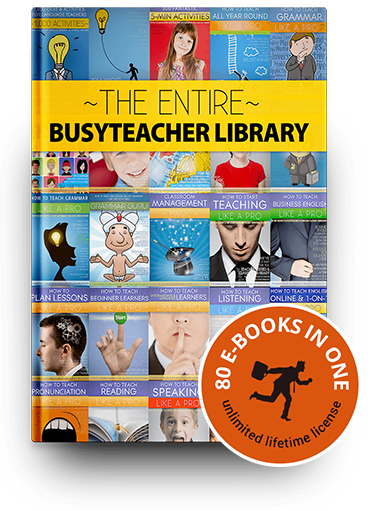 Dramatically improve the way you teach:
Get the Entire BusyTeacher Library
Includes the best of BusyTeacher: all 80 of our PDF e-books. 4,036 pages filled with thousands of practical activities and tips that you can start using today. Instant download, 30-day money back guarantee.
Get it now and start reading in 3 minutes!

Print
Rate this article:
was this article helpful?
Popular articles like this