Top 10 Sources of Real Audio for Advanced ESL Learners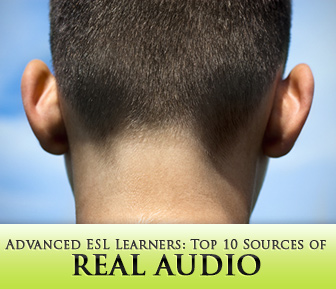 When you're an ESL teacher, you can never get enough ESL listening material.
Because listening is something that students need to practice – a lot – the audio CD that comes with the coursebook simply falls short.
There are some great places to look for ESL listening material, but for advanced students the real deal is the best deal. They need to be challenged a bit more and need to develop an ear for speech that is delivered at a normal flow and not slowed down for students. Here are my top 10 choices for sites that offer authentic listening material that is ideal for advanced ESL learners.

Check These Websites
Truth be told, some of these will be very difficult for some of your learners, no matter how advanced they are. But at this level, there is nothing better for them than to try and try again. Don't let them get discouraged and make sure they don't feel bad if they must still rely on a script. Everything they do helps, and soon enough their efforts will pay off. They will have better listening skills to show for it.
Do you have any other online sources of real audio to recommend?
If so, share them below!
Rate this article:
was this article helpful?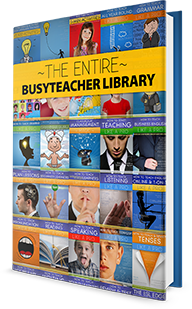 The Entire Busy Teacher Library:
61 current titles + all future titles (free!)
Truly, we might be a little bit crazy, but we know that at this point in the term, things are tight for teachers, and you need a little help, which makes it the right time for our best deal ever. For just $99, you will immediately receive all 61 of our current, bestselling titles. Within a few minutes, you'll have thousands of new BusyTeacher expert approved tips and tricks for teaching grammar, vocabulary, pronunciation, and students at every level from beginner to advanced.
Get it right now - limited time offer ›
Trending Articles right now:

linhda
said on 12 June 2013 23:50:
Thanks for the effort to put all the great websites here!
Information

| | |
| --- | --- |
| | Please register to leave comments. Registration is free and takes only a minute! |