200,050 views
by Claudia Pesce
If you haven't witnessed the explosion of Smartphone popularity, you have been living under a rock.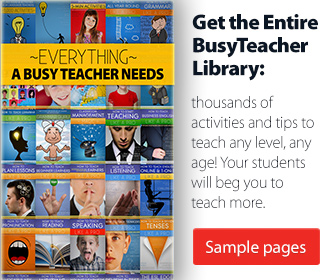 Thousands upon thousands of applications are available from Apple's App Store, Android Market or Blackberry App World, and the number of downloads are astounding; millions are downloaded – every month. There are apps for everything you can imagine from productivity apps to apps to help you manage your finances. And, of course, there are language-learning apps. Now, as ESL teachers, should we capitalize on the Smartphone phenomenon and recommend language-learning apps for our students? Check out the list below and reach your own conclusions.

The Hard Facts about Mobile Language Learning Apps
Smartphone ownership is on the rise all over the world. In the US alone, half of American adults own a Smartphone (source).
Fifty percent of US mobile subscribers download apps (source).
Millions of apps are downloaded every month – all over the world (source).

Advantages of Recommending Language Learning Apps to Students
Convenience – The mobility of these devices provides students with the chance to study/review any day, any time, without the need to remember to bring their books or class materials.
Efficiency – Most apps are tremendously user-friendly and well-organized into topics. This means students don't waste any time looking for what they want to practice.
Engagement – Language learning apps are the ideal tool to engage learners who are very tech-minded and naturally enjoy using gadgets.
So, if you have students who are tech-savvy and love trying out new apps, here are some that are the perfect complement to their ESL classes:

The 9 Best ESL Mobile Apps for Your Students
These are but a few of the hundreds of apps available for mobile learning.
If you have tried any and would like to recommend them, please tell us about them in the comments below!
What is your verdict? Do you believe these are valuable tools for ESL learners or simply flashy apps for gadget lovers? Sound off in the comments below!
Enjoyed this article and learned something? Please share it!
Want more teaching tips like this?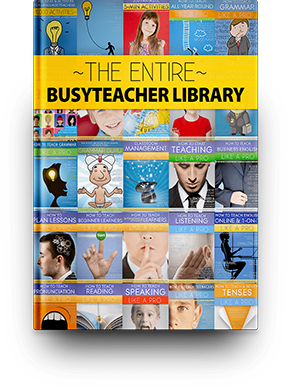 Get the Entire BusyTeacher Library
Warning: only if you're serious about teaching English.
Includes all 80 of our e-books (that's 4,036 pages in total), with thousands of practical activities and tips for your lessons. This collection will turn you into a pro at teaching English in a variety of areas, if you read and use it. Instant download, 30-day money back guarantee.
Show me sample pages →

Print
Rate this article:
was this article helpful?

How Do You Say That? The 10 Coolest Pronunciation Tools for ESL Students
0
100,801

0

ESL Teachers Ask
How Do I Help Students Learn More Vocabulary?
0
4,359

0

7 Great Places to Look for ESL Listening Material
0
83,999

0

10 Modern Ways to Use Technology in ESL Instruction
0
55,462

0

The 9 Best Online Resources for ESL Pronunciation Practice
0
49,672

0

8 Killer Online Resources for ESL Vocabulary Review
0
18,010

0
Subscribe to our weekly newsletter!