84,169 views
by Claudia Pesce
If you're an ESL teacher like me, you're always on the lookout for new listening material.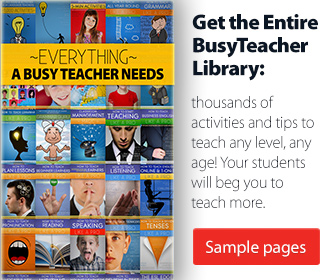 If you're an ESL teacher like me, you feel the CD that comes with the coursebook is not enough to really boost students' listening comprehension. If you're an ESL teacher like me, you're gonna love these seven websites. They offer audio and video that you can use in the classroom or recommend to students so they can work on improving listening comprehension in their own study time.

7 Great Places to Look for ESL Listening Material
No matter which site you choose, you'll be giving your students ample opportunity to fine tune their listening and hone those skills that may be a little rusty.
Don't forget to encourage them to try as many listening activities as they can in their free time. The awesome thing about these sites is that they offer scripts, vocabulary lists and plenty of other resources that won't leave your students navigating alone in a sea of English listening exercises. Most of these sites are tailored specifically to English learners and the audio is high quality, with conversations spoken by native speakers. What more can you ask for?
Have you ever tried any of these websites for listening practice? Which of these are completely new to you? Any others to recommend? Share below!
Enjoyed this article and learned something? Please share it!
Want more teaching tips like this?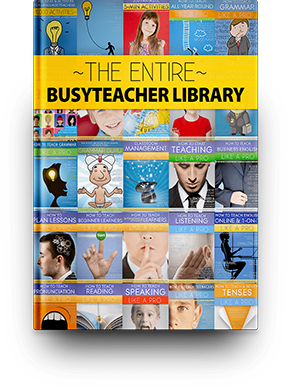 Get the Entire BusyTeacher Library
Warning: only if you're serious about teaching English.
Includes all 80 of our e-books (that's 4,036 pages in total), with thousands of practical activities and tips for your lessons. This collection will turn you into a pro at teaching English in a variety of areas, if you read and use it. Instant download, 30-day money back guarantee.
Show me sample pages →

Print
Rate this article:
was this article helpful?

Top 10 Sources of Real Audio for Advanced ESL Learners
0
20,693

0

6 Steps to Design Your Very Own ESL Listening Quiz
0
12,425

0

Listen Up
Using Online Resources to Amplify Listening Skills
0
7,285

0

Hear Ye! Hear Ye! Sure-fire Ways to Boost Your Students' Listening Skills
0
22,131

0

Esl-lab.com
BusyTeacher's Detailed Review
0
48,416

0

How to Guide Your ESL Students towards Better Listening…Step by Step
0
15,576

0
Subscribe to our weekly newsletter!