57,129 views
by Andrei Zakhareuski
Technology can be a great asset in ESL classrooms, offering authentic writing activities and endless resources on grammar instruction, lesson plans and other central topics.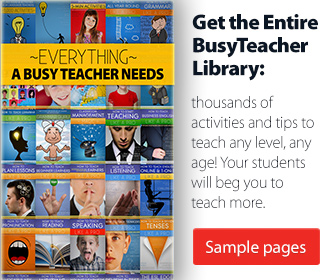 Computers, tablets and e-readers can all be instrumental in learning English, offering interactive and motivating activities for students of all ages. The following are 10 different ways that ESL teachers can use technology to teach English in a way that will make lessons more engaging and appealing:

10 Ways to Use Technology in ESL Instruction
This is a guest article by Sarah Fudin. Sarah currently works in community relations for the University of Southern California Rossier School of Education's online Masters of Education programs, which provides current and aspiring teachers the opportunity to earn an Masters of Education or MAT online. Outside of work Sarah enjoys running, reading and Pinkberry frozen yogurt.
Enjoyed this article and learned something? Please share it!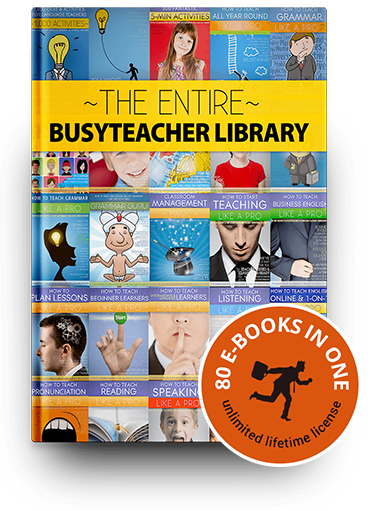 Dramatically improve the way you teach:
Get the Entire BusyTeacher Library
Includes the best of BusyTeacher: all 80 of our PDF e-books. 4,036 pages filled with thousands of practical activities and tips that you can start using today. Instant download, 30-day money back guarantee.
Get it now and start reading in 3 minutes!

Print
Rate this article:
was this article helpful?
Popular articles like this