Trending Articles right now:
Roller Skates: Move Right Along with these Fantastic ESL Activities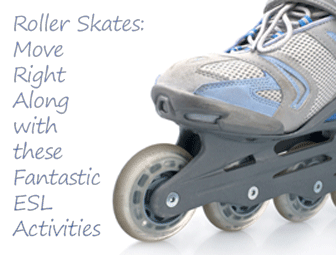 What is the quickest way to get from here to there? Well, it all depends on what those places are. Getting to the top of a mountain in a short amount of time would certainly require a different means of travel than getting to the bottom of the sea. Under what circumstances, then, might roller skates be the quickest or best means of travel? Your students will explore this question with the following activities that explore what it means to move on wheels rather than heels.

How to Teach an ESL Lesson on Roller Skates
Roller skates have experienced a revolution from their first appearance in 1743 to the controversial shoes in the 21st century, and many people still have strong feelings about moving through their days on wheels.
Your students will benefit from thinking about what it means to move on wheels and how they can improve or damage our daily lives.
Rate this article:
was this article helpful?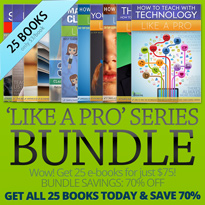 Get 25 'Like a Pro' ESL E-books at 70% OFF!
Don't miss this unique opportunity to get the complete 'Like a Pro' series (twenty-five phenomenally popular ESL best-sellers) at only $3/book. Unbeatably priced, this Bundle literally saves you hundreds of dollars and fits your budget just right!
Get all 25 e-books right now ›
Information

| | |
| --- | --- |
| | Please register to leave comments. Registration is free and takes only a minute! |