136,233 views
by Claudia Pesce
Oliver Twist couldn't have said it better when he sang, "Food, glorious food!" in the musical "Oliver"! To really be appreciated, food has to be tasted, smelled, and savored.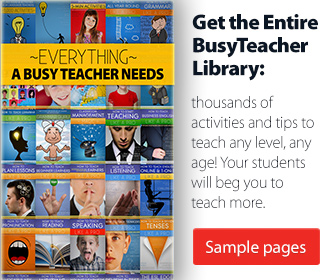 Of course, for practical purposes, food vocabulary is taught in ESL classes through flashcards and illustrations. But wouldn't it be "glorious" to actually use real food? Or at the very least plastic, toy food?
6 ESL Games & Activities With Food
In cases in which bringing large quantities of fresh produce is not feasible, remember there are complete sets of plastic food available in the market at very affordable prices. Bear in mind that it is a one time investment, as they are usually very durable toys.
You may even share the investment with other ESL teachers and have a box of food supplies ready for any of your lessons.
For more great activities, we have plenty of Food, Fruit and Vegetables, or Restaurant worksheets to guarantee your students will not only learn the right vocabulary, but also learn a valuable lesson in nutrition.
Enjoyed this article and learned something? Please share it!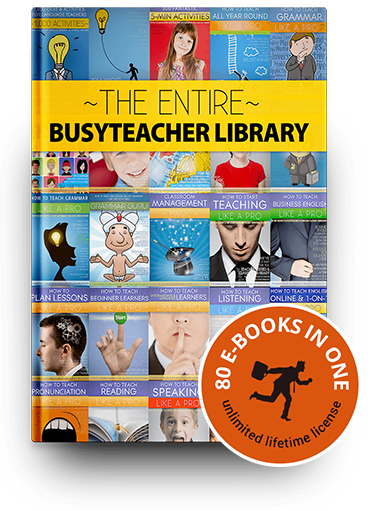 Dramatically improve the way you teach:
Get the Entire BusyTeacher Library
Includes the best of BusyTeacher: all 80 of our PDF e-books. 4,036 pages filled with thousands of practical activities and tips that you can start using today. Instant download, 30-day money back guarantee.
Get it now and start reading in 3 minutes!

Print
Rate this article:
was this article helpful?
Popular articles like this