13,603 views
by Claudia Pesce
They're always talking to each other.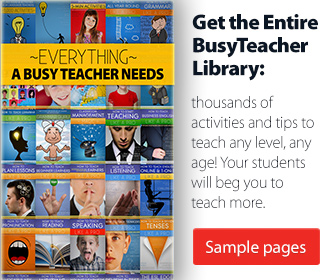 They volunteer to help you without even being asked. They ask people lots of questions and are often fascinated by what they have to say. They love pair work, group work or any type of task they can do with their classmates. Socializing is their main thing, and that's because they are interpersonal learners.
Interpersonal learners thrive in social interactions. One of eight types of learning styles or intelligence, as defined by Howard Gardner, interpersonal learners are "people smart" in the truest sense of the word.

Characteristics of interpersonal learners:
They have no trouble making new friends.
They do well in collaborative/cooperative activities.
They are able to "read" people; they understand what motivates them and what intentions they have, as well as moods and temperament.
They are good at empathizing with others.
They are very skilled at interpreting faces, gestures and tone of voice.

Use these resources/activities to capitalize on this particular learning style:

What to watch out for:
Interpersonal learners are very good at handling people in general, and in most cases will contribute genuine, friendly interactions in the ESL class. But watch out for the following:
Manipulation, or trying to get their own way;
Socializing, when they should be doing a quiet activity like reading or writing; or
Arguing, when their opinion is different from yours or another classmate's.
Interpersonal learners are a pleasure to have in the ESL class, as they're always ready to participate and contribute.
Because the ESL classroom is a very social environment, they will feel at ease with most of the tasks you propose. And yet the most wonderful thing is that you will learn as much from them as they will from you.
Enjoyed this article and learned something? Please share it!
Want more teaching tips like this?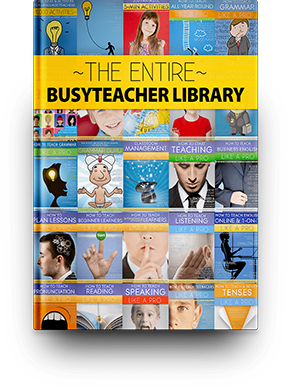 Get the Entire BusyTeacher Library
Warning: only if you're serious about teaching English.
Includes all 80 of our e-books (that's 4,036 pages in total), with thousands of practical activities and tips for your lessons. This collection will turn you into a pro at teaching English in a variety of areas, if you read and use it. Instant download, 30-day money back guarantee.
Show me sample pages →

Print
Rate this article:
was this article helpful?

Seven in One Blow
5 Simple Steps to Incorporating 7 Learning Styles in One Lesson
0
5,244

0

This Might Make All the Difference in Your Classroom
Assess Your Studentsí Learning Styles
0
7,855

0

Multiple Intelligences
5 Great Activities that Involve a Combination of Intelligences
0
12,974

0

When the Book Is Not Enough
6 Simple Ways to Supplement Your Textbook Lesson Plans
0
5,403

0

Teacher-Tested Ways To Keep A Class Interesting
0
62,440

0

10 Fresh Roleplay Ideas for General English
0
311,941

0
Subscribe to our weekly newsletter!