Trending Articles right now:
How to Lead Discussions: No Need to Speak Like Obama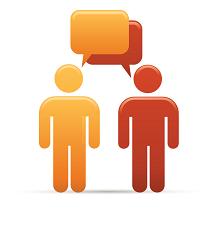 For intermediate and advanced learners it is important to dedicate time to discussing topics so that students have practice organizing their thoughts and expressing their views. Lessons focused on debating, giving advice, and reading articles are some examples of when discussion activities could be conducted.
Debating
There are a lot of phrases and vocabulary words that go along with debating but introducing only a couple new things each time you have this kind of lesson will allow students to focus mostly on the lesson topic while still building their vocabulary. Phrases such as "I see your point however…" and "I agree/disagree with you but/because…" would be appropriate. To lead a debate, divide students into two groups with each one representing one side of the argument. You can give them a passage to read about the topic and some facts or perhaps give one side facts to support its argument while giving a different set of facts to the other. While students are working in groups, it is important to ensure that each student has the opportunity to practice speaking. Give students some time to review the material and organize their thoughts before conducting the activity. Students should decide who presents the initial argument for their group and then take turns presenting their case and responding to the other group's points. You may decide to judge the groups based on how they present material and the strength of their arguments or simply conduct the activity for fun. Once students have exhausted the topic, it may be appropriate to have groups switch sides so that students get to argue both sides of the same discussion or have another debate on an entirely new topic if there is enough time.
Giving advice
To start this lesson, you could ask each student to write down a problem he has and submit it anonymously at the beginning of class. This way, the advice given during the lesson is sure to relate to issues that the students are dealing with and thus gives it much more relevance than any sort of problems you may think of to use for this activity. To start, simply draw a problem out of a hat, box or jar for instance and read it aloud to the class as if it were your problem. Ask students to take turns giving you advice about the problem. After a piece of advice has been offered you can open it up for discussion by saying "Do you think that's a good idea?" and perhaps having students raise their hands if they agree with the advice. Then ask why students agree and why other students disagree with the advice. Call on a student who disagrees to give another piece of advice and repeat this again or move on to another problem. This gives students examples of real life situations where they may need to give advice as well as lots of speaking practice.
Reading articles
Articles relating to current events, new technology, fashion, travel, or any hobby may be appropriate reading material for your class. It is important to choose a topic which will appeal to your students. You can use the article to practice pronunciation and introduce vocabulary but also to lead into a discussion. An article about soccer might lead to questions such as "Do you like soccer? Who is your favorite player? Did you watch the World Cup?" and then move on to more complex questions such as "Do you think soccer is getting more or less popular? Why?" Students can be asked lots of questions based on their responses and you can encourage other students to ask questions as well.
Discussions are often challenging to lead in larger classes because there is a lot of time where students are not speaking so you may want to have students work in groups to discuss and then present material on a specific theme. Each group could be given a different theme and then students would have more time to express their individual opinions. With smaller classes discussions are much easier to conduct but you may have to prepare more questions for these lessons because students may move through the material more quickly. With both class sizes discussions are an important part of learning English because students need to be able to produce their own material based on their thoughts and opinions as opposed to simply regurgitating information and memorizing grammatical structures.
Discussion classes are an excellent method of encouraging students to express themselves and give students lots of speaking practice.
How often do you have discussion classes? How successful are they? Please share your ideas below.
Rate this article:
was this article helpful?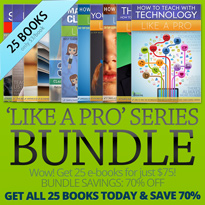 Get 25 'Like a Pro' ESL E-books at 70% OFF!
Don't miss this unique opportunity to get the complete 'Like a Pro' series (twenty-five phenomenally popular ESL best-sellers) at only $3/book. Unbeatably priced, this Bundle literally saves you hundreds of dollars and fits your budget just right!
Get all 25 e-books right now ›

habibti320
said on 20 August 2011 16:21:
I disagree that the textbooks are full of discussions. In my experience, you can use almost any material to launch a discussion, but textbooks cannot effectively introduce them or monitor them. These are the kinds of skills we teachers get paid the big bucks for! ;)

Rabadi, I'm not sure what the purpose of your English class is, but it seems like it might be an English for academic purposes program. In your class you might not have the time to manage a discussion for such a large group as you probably have a lot of material to cover. However, in my experience of classes, both large and small, allowing students time to create their own language on the spot has been very beneficial. I have a lot of students who learned English as a foreign language, and they are used to reading and writing in English. However, I am working with them in America, and they need to be able to form coherent speech without a visual aid or the time to look the vocabulary and grammar up.

This isn't always an official "discussion", but I give time after we have covered new material or read an interesting text for the students to talk in groups (about 5-10 minutes is the norm). I try to make time for the group to elect one person to share their group's opinions with the class. This can be modified depending on time, but it also helps me with classroom management. If I don't allow them to express their ideas, they will try to do it in their language or in English while I am teaching. We also learn a lot about each other this way.

makdas28
said on 17 January 2011 21:00:
t will be very useful for me thank you for your information I usually live difficulty to encourage my students on speaking maybe this way helps me.

oneten
said on 5 January 2011 21:44:
I agree that discussion is a vital part of learning English - perhaps that's why
'the textbooks are full of them'
! My own students have a group discussion element in their speaking and listening exams and knowing how to take turns, interrupt appropriately, ask for the opinions of of others are all important skills.
To simply '
just forget about discussion classes'
as expressed by rabadi, in large classes would deny learners opportunities to interact in a constructive and meaningful way that will enrich their English learning experience. I think that what is needed on behalf of a teacher is to overcome the fear of trying new ideas and experimenting and above all to not be afraid to hand responsibility over to the students. I recall once initiating a discussion that just wasn't going anywhere. I was sitting with the students who all seemed to feel they should address their comments to me. At one point my programme manger came in to ask a question and called me over. While we were talking in whispers away from the class area, I noticed that the students started to become animated and begin speaking freely. The reason? Now the discussion belonged to them!
Now, I urge the students to make eye contact with each other and speak as if I'm not in the room. It is still possible to monitor only in a less obvious way. This way, when students can practise in a non threatening way discussions will work and they will develop useful skills not only for the exam but to take part in the many other situations they will encounter outside the classroom.

rabadi
said on 5 January 2011 03:16:
I am not being negative towards these types of methods and advice" how to lead…."
The texts books are full of them. If you have a large class my advice to you is, just forget about discussion classes, it won't work; instead you ask each student to prepare some topics, facts or current events as homework, and you might choose 2 or 4 students "depending on your timetable" to read out their written essay and be ready to answer any questions and defend his article. And it would be advisable if the teacher knows all the topics before hand and prepare a kind of discussion "only within the chosen topic" and encourage the speaker to stick to his origin thoughts and ideas and not to give in easily. I think this way gives every student equal share of the discussion classes, besides it gives the teacher a good opportunity to see the progress of his students.


ihs.ms.english
said on 4 January 2011 16:24:
I find giving advice activity very useful!
Thanks!
Information

| | |
| --- | --- |
| | Please register to leave comments. Registration is free and takes only a minute! |