Trending Articles right now:
Top 10 Christmas Songs for ESL Classes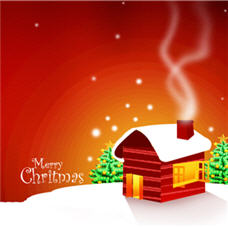 In the northern hemisphere, there are lots who dream of a white Christmas, whereas in the south of the world the holiday season is best enjoyed by the pool while sipping cool drinks. No matter where we are in the world for the holidays, two things remain the same: we all look forward to getting together with family and friends, and we sing Christmas songs.
Some Christmas carols have become so popular and so well-loved, they've been translated to several languages, and are sung in countries where snow and hot chocolate have nothing to do with Christmas. For students of English as a second language, there are songs that are timeless classics, which should definitely be taught as another way to make students more familiar with English-speaking cultures.
Here are the Top 10 Christmas songs for ESL classes.
Here you'll find some classic, traditional carols and some modern favorites. We've provided some background information on each song, which you may share with your students, together with lyrics and some suggestions for activities.
How To Proceed
Some of these songs are great lead ins for discussion, others are simply fun to sing. Whether you make your own worksheets or use the ones we've provided, make sure you give your students plenty of new things to learn with these wonderful holiday classics!
Rate this article:
was this article helpful?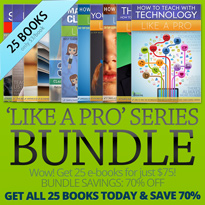 Get 25 'Like a Pro' ESL E-books at 70% OFF!
Don't miss this unique opportunity to get the complete 'Like a Pro' series (twenty-five phenomenally popular ESL best-sellers) at only $3/book. Unbeatably priced, this Bundle literally saves you hundreds of dollars and fits your budget just right!
Get all 25 e-books right now ›

Apricroc
said on 22 December 2012 04:57:
I taught my korean students jingle bells, silent night, frosty the snowman, white christmas, and jingle bell rock. When I took a class poll Jingle Bell Rock was the unanimous winner. They love that song! ages 11-12.

mohna
said on 18 December 2012 08:29:
Thank you

salmabazzi
said on 3 December 2012 19:53:
these songs are amazing not only for kids but for us the grown ups. Merry Chirstmas.

rabbie.rabbie
said on 24 November 2011 11:04:
Jingle Bell Rock is heaps of fun to try in class.

nicanor71
said on 18 September 2011 18:26:
And what about the karaoke for this?

singer
said on 21 December 2010 14:37:
It depends! I have used both - if the students are eager to sing , they sing whatever I offer them.Today the 5th graders were very enthusiastic about Rudolf! Thanks for the idea about its nose, drew the reindeer, tomorrow the song and the activity!
Ina, Latvija

javier88
said on 19 December 2010 15:16:
Very nice. Thank you.

ecomi2
said on 17 December 2010 12:45:
I prefer using pop song at Christmas in my EFL classes, like the Beatle's Imagine or Happy Christmas or the Ramones' Merry Christmas. I find that students enjoy them more.
Information

| | |
| --- | --- |
| | Please register to leave comments. Registration is free and takes only a minute! |