How to Teach the Past Perfect Tense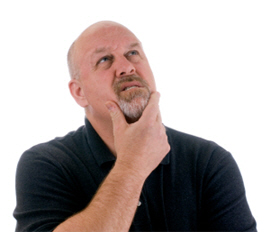 "My dad got home late from a meeting last night. By the time he came home, we had already had dinner." The two hads in the same sentence is not only confusing for ESL students, it's also difficult to pronounce. The past perfect tense is formed by the past of the auxiliary verb have plus the past participle of the main verb. This may not sound too complicated, but it's still difficult for students to grasp exactly why and when this tense is used.
Let's explain it to them step by step.
How To Proceed
1

Introduce the Past Perfect with a timeline
The best way to grasp the past perfect is to understand that we're dealing with two events that took place in the past, but one before the other, not simultaneously. Draw a timeline on the board. Mark lines for different hours and tell students this is what happened yesterday. Write down a series of events that took place yesterday and mark them in their corresponding place in the timeline:
I left the school at 6pm.
My husband started preparing dinner at 6 and finished at 7.
I got home at 7:15

Say, "When I got home, my husband had finished preparing dinner." Show your students how the past perfect tense is formed, and make sure they understand one past event took place before another past event.

2

Practice the Past Perfect tense
To show your students more examples, go to OurTimeLines.com, where you can generate your own timeline of major historical events. Give examples using any historical events your students can relate to. Now's a good time to introduce the use of already.
- When you were born, the Internet had already been invented.
- When I finished high school, the Berlin wall had already been demolished.
- When I started teaching, George Bush Sr. had already finished his term as President of the US.

Ask students to provide more examples, comparing historical or past events.

3

Introduce the Past Perfect tense – Negative forms
Continue using the timeline or comparing past events, but this time make negative statements. Now's a good time to introduce the use of yet.
- When my grandmother was born, penicillin hadn't been discovered yet.
- When I was born, the Internet hadn't been invented yet.
- When I finished high school, I hadn't started teaching yet.

Ask students to provide more examples.

4

Introduce the Past Perfect tense – Interrogative forms
Use the same timelines to ask your students questions:
- Had the Internet been created when you were born?
- Had you started learning English when you finished high school?
- When did you get your first job? Had you learned to drive a car yet?

Encourage students to ask each other questions. If necessary, give them prompts:
T: The Internet was invented in 1973.
S: Had it been invented when you were born?

5

Introduce the Past Perfect tense – Short answers

Have students ask you questions and introduce short answers:
S: Had cell phones been invented when you were born?
T: No, they hadn't.
S: Had penicillin been discovered when you were born?
T: Yes, it had.

Students continue taking turns asking each other questions and replying with short answers.

6

Contrast Past Simple and Past Perfect
Make sure that students understand which clause has the verb in simple past and which has the verb in past perfect. Usually the clause that starts with when or by the time has a verb in simple past. This is the perfect worksheet to practice this contrast. Here's another Past Perfect activity for further practice.
Once your students have grasped this tense, give them plenty of opportunities to use it on a daily basis. The problem with the past perfect is that students tend to forget it; they don't use it, and so it simply slips away. They must understand that using complex tenses takes their English to a whole other level. Check out our Past Perfect worksheets for more activities!
Rate this article:
was this article helpful?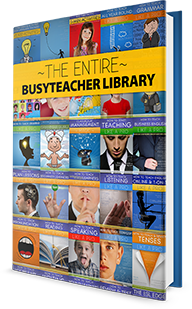 The Entire Busy Teacher Library:
61 current titles + all future titles (free!)
Truly, we might be a little bit crazy, but we know that at this point in the term, things are tight for teachers, and you need a little help, which makes it the right time for our best deal ever. For just $99, you will immediately receive all 61 of our current, bestselling titles. Within a few minutes, you'll have thousands of new BusyTeacher expert approved tips and tricks for teaching grammar, vocabulary, pronunciation, and students at every level from beginner to advanced.
Get it right now - limited time offer ›
Trending Articles right now:

BIBIANA ESPINOZA
said on 9 March 2014 03:39:
TEACHING PERFECT TENSES IS A CHALLENGE, THAT IS WHY I AM COLLECTING INFORMATION ABOUT HOW TO TEACH THATA'. FINALLY, I FIND A GOOD SITE. THANKS FOR HELPING ME.

languageplus5
said on 16 December 2013 08:33:
thanks a lot :-) very useful


tri.nardi
said on 22 November 2013 05:57:
Well, I can say that these ways are too wide, because it's including the passive voice (had + been + V3). I can only say that it couldn't be successful if you deliver these woays for teaching English for other countries that want to study it...

masoan
said on 14 November 2013 10:40:
Thank you so much for the wonderful ideas!

franklinespinosa
said on 11 July 2013 11:46:
It is a real great job that helps to simplyfy the teaching task. Thanks a lot for your useful and practical ideas.

tubaferzan
said on 16 January 2013 14:41:
Clear and useful. Thanks a lot! (=

bruno.coriolennon
said on 12 November 2012 19:56:
Very good one. Thanks for sharing it.
BUSYTEACHER_admin
said on 23 August 2012 20:52:
hollyilex,
yes, I'm afraid the worksheet had to be removed. Thank you for letting us know, we'll be removing the link as well.

hollyilex
said on 23 August 2012 17:59:
The link to the 'guess what happened before' worksheet is broken, but thanks for the great ideas!

Jedimaster1980
said on 26 April 2012 18:04:
This is really great! Thank you very much for all the great ideas and resources!!!!

Klaudya_Lestrange
said on 13 April 2012 14:06:
Great explanation! Thanks.

topsytess
said on 9 January 2011 20:07:
love the activity "guess what happened before" thanks

˸ñåíüêà
said on 8 November 2010 12:21:
It's very good!!! Many thanks!!!I'm delighted!!!

monikapepe
said on 5 November 2010 21:24:
Really useful! Thanks!
Information

| | |
| --- | --- |
| | Please register to leave comments. Registration is free and takes only a minute! |