96,064 views
by Claudia Pesce
If you want to help your students improve their listening comprehension, nothing works better than videos.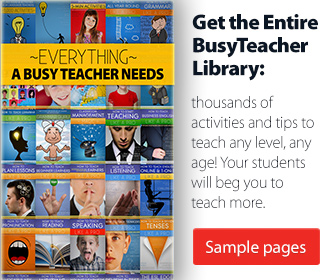 But this begs the question: which movies/TV shows should we show them in class? Clearly this is not a case of "anything goes", particularly with young learners who often lack enough vocabulary to understand a full-length feature film in English. So, to eliminate the guesswork on your part, here is a list of the best videos to show your young learners - movies and shows that will not only entertain them, they will also help them hone those listening skills!

Try These Shows & Movies for Your Next Children's ESL Video Lesson

Tips for Showing Videos to Your Class:
Always have a lesson plan for a video lesson, or make sure the video fits into one. Never show a video "just because"; even if it is a 2-minute filler, it should still serve a purpose within your lesson goal, like review something they've been practicing, like the alphabet, for example. If you want to take an entire class hour for a video lesson, that's fine, just makes sure you allow plenty of time for your students to complete a warm up (previewing activities), as well as viewing and post viewing activities. For more information on how to plan top-notch, highly-educational video lessons, read our article English Video Lessons: Winning Strategies for the ESL Classroom.
Always remember: this is not about you simply showing a video to your class. This is about maximizing their learning opportunities and helping them hone their listening skills. If you manage to give them a special treat with a fun movie at the same time – so much the better!
If you need more ideas for videos to watch with your class, or simply don't have time to plan a video lesson, we've got you covered! Just head to our Movie + Video + Cartoons Section and you'll find over 200 worksheets you can use.
Enjoyed this article and learned something? Please share it!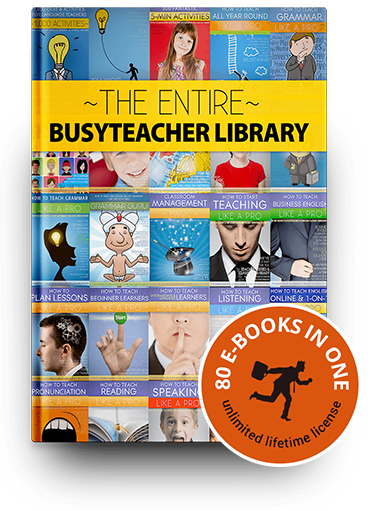 Dramatically improve the way you teach:
Get the Entire BusyTeacher Library
Includes the best of BusyTeacher: all 80 of our PDF e-books. 4,036 pages filled with thousands of practical activities and tips that you can start using today. Instant download, 30-day money back guarantee.
Get it now and start reading in 3 minutes!

Print
Rate this article:
was this article helpful?
Popular articles like this