7 FREE Permission Worksheets printable
Got a great worksheet on Permission? Tell us about it and become a BusyTeacher contributor!
Submit a Worksheet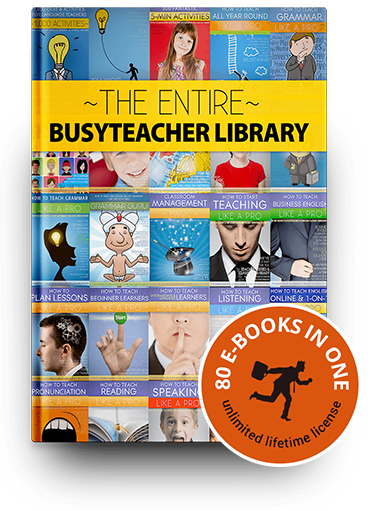 Dramatically improve the way you teach:
Get the Entire BusyTeacher Library
Includes the best of BusyTeacher: all 80 of our PDF e-books. 4,036 pages filled with thousands of practical activities and tips that you can start using today. Instant download, 30-day money back guarantee.
Get it now and start reading in 3 minutes!
About Our Permission Worksheets
You have reached the
permission vocabulary
part of Busy Teacher. Hopefully you will find what you are looking for among the
7 worksheets
teachers have submitted on this particular topic.
The worksheet posted here
has a short fill in the blank, role play activity that might be suitable for adult classes. For younger learners, think about exploring different topics and relationships instead of the husband and wife one that this activity focuses on. If you have any similar worksheets, please consider sharing them with other teachers by uploading them to this site.
Learning how to ask for permission is very important and something that you can easily introduce to learners of any age group or level. Simple classroom English should include the permission phrases that you think are most common. These words and phrases can be displayed on your classroom walls as reminders for students. When they have reached the pre-intermediate level consider devoting a lesson to asking for permission. You will definitely want to introduce a broader variety of phrases in intermediate and advanced classes. Be sure to have students ask for permission correctly before giving them what they are asking for. Correction after the fact will not have as great an impact.