Trending Articles right now:
10 Great Sources for Real Listening Practice: Part Two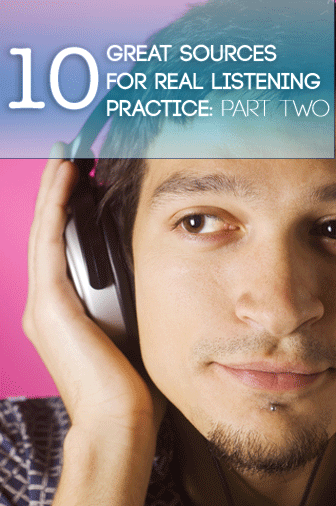 Giving your students realistic materials for listening practice is a challenge for everyone involved.
As teachers, sometimes we do not know where to start when it comes to listening materials, and for students the challenge is in understanding what they hear. 10 Great Sources for Real Listening Practice: Part One gave six materials you can use in your classroom to teach listening practice. They started with less challenging materials for beginning and intermediate students. Part Two continues with five even more challenging materials to use for practicing aural skills.

Where to Find Authentic Listening for Your Classroom
Finally, know that one benefit of being a teacher is the flexibility you have in the material you cover and the means by which you cover it.
You can use any of the follow up activities with almost any of the listening activities, so if you find an exercise that your students like and from which they benefit, by all means do it. If teaching listening were easy, your students would come to their English programs with more proficiency in the subject. You can help them improve no matter where they are on the scale now. Try some of these activities and those in 10 Great Sources for Real Listening Practice: Part One and expect great things from your students!
Rate this article:
was this article helpful?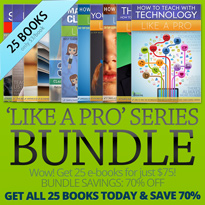 Get 25 'Like a Pro' ESL E-books at 70% OFF!
Don't miss this unique opportunity to get the complete 'Like a Pro' series (twenty-five phenomenally popular ESL best-sellers) at only $3/book. Unbeatably priced, this Bundle literally saves you hundreds of dollars and fits your budget just right!
Get all 25 e-books right now ›

M. J. Lopez F.
said on 9 February 2012 01:06:
Here's another great site that makes listening pleasurable and can be followed up by reading the hard copy of the books listened to:
http://www.openculture.com/freeaudiobooks
Information

| | |
| --- | --- |
| | Please register to leave comments. Registration is free and takes only a minute! |