25,157 views
by Susan Verner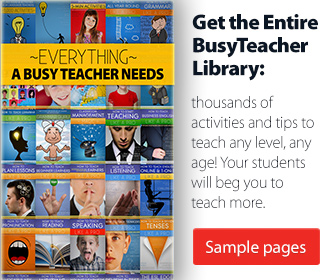 Almost every culture of the world includes fables in its literature bank. These short stories using animals, forces of nature or plants and other inanimate objects are meant to teach us lessons that are universally applicable. Besides their moral value, fables can be useful in the ESL classroom because of their simplicity and their ability to draw the reader in regardless of culture. Here are some activities you can do with fables that will benefit your ESL students.

HOWTO: Using and Writing Fables in Your ESL Classroom
Because fables are short stories with universally applicable morals, they are a good way to include literature in the ESL classroom.
Your students can have fun learning, telling stories and acting out original tales that carry a deeper message. A bird in the hand may be worth two in the bush, but a fable in the classroom may be worth an entire volume in the library. Try one with your ESL class and you just might see how useful fables can be!
Enjoyed this article and learned something? Please share it!
Want more teaching tips like this?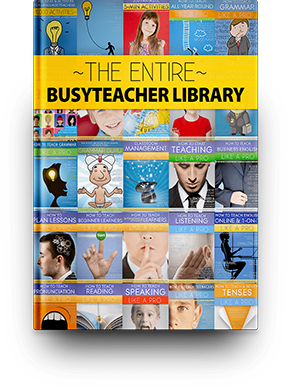 Get the Entire BusyTeacher Library
Warning: only if you're serious about teaching English.
Includes all 80 of our e-books (that's 4,036 pages in total), with thousands of practical activities and tips for your lessons. This collection will turn you into a pro at teaching English in a variety of areas, if you read and use it. Instant download, 30-day money back guarantee.
Show me sample pages →

Print
Rate this article:
was this article helpful?

The 3 Little Wolves and the Big Bad Pig
Teaching Opposites
0
24,224

0

What Every Reading Teacher Needs to Know
0
10,099

0

O: Once Upon a Time: Fun with Fairy Tales [Teacher Tips from A to Z]
0
16,522

0

♕ Once Upon a Time
Teaching ESL with Fairytales
0
59,212

0

Itís Story Time
Teacher Tested Ideas for Telling and Writing Stories
0
15,821

0

Graded Readers
Why They Are Useful and How to Use Them in Class
0
2,986

0
Subscribe to our weekly newsletter!