Fable Time: Using and Writing Fables in the ESL Classroom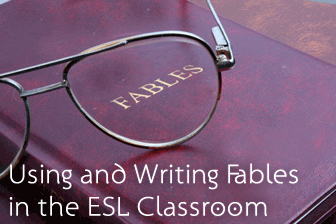 Almost every culture of the world includes fables in its literature bank. These short stories using animals, forces of nature or plants and other inanimate objects are meant to teach us lessons that are universally applicable. Besides their moral value, fables can be useful in the ESL classroom because of their simplicity and their ability to draw the reader in regardless of culture. Here are some activities you can do with fables that will benefit your ESL students.

HOWTO: Using and Writing Fables in Your ESL Classroom
Because fables are short stories with universally applicable morals, they are a good way to include literature in the ESL classroom.
Your students can have fun learning, telling stories and acting out original tales that carry a deeper message. A bird in the hand may be worth two in the bush, but a fable in the classroom may be worth an entire volume in the library. Try one with your ESL class and you just might see how useful fables can be!
Rate this article:
was this article helpful?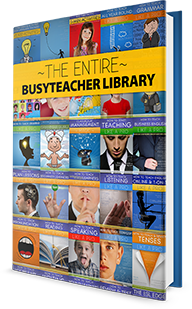 The Entire Busy Teacher Library:
61 current titles + all future titles (free!)
Truly, we might be a little bit crazy, but we know that at this point in the term, things are tight for teachers, and you need a little help, which makes it the right time for our best deal ever. For just $99, you will immediately receive all 61 of our current, bestselling titles. Within a few minutes, you'll have thousands of new BusyTeacher expert approved tips and tricks for teaching grammar, vocabulary, pronunciation, and students at every level from beginner to advanced.
Get it right now - limited time offer ›
Trending Articles right now:
Information

| | |
| --- | --- |
| | Please register to leave comments. Registration is free and takes only a minute! |