26,984 views
by Susan Verner
As teachers, we are always looking for new and interesting ways to present information to our classes and give them practice with linguistic concepts. Sometimes, though, we are not sure where to turn for activities that will challenge and entertain our students.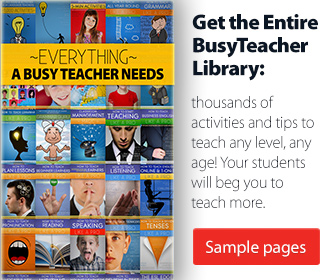 The answer is clear. Arm yourself for successful teaching with these online tools for use in the classroom and outside it!
Essential Online Tools Every Teacher Should Know
Enjoyed this article and learned something? Please share it!
Want more teaching tips like this?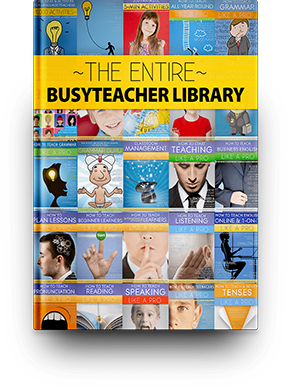 Get the Entire BusyTeacher Library
Warning: only if you're serious about teaching English.
Includes all 80 of our e-books (that's 4,036 pages in total), with thousands of practical activities and tips for your lessons. This collection will turn you into a pro at teaching English in a variety of areas, if you read and use it. Instant download, 30-day money back guarantee.
Show me sample pages →

Print
Rate this article:
was this article helpful?

5 Essential Reference Books You Must Have for Your Classroom
And 5 Others That are Still a Good Idea to Keep Around
0
15,514

0

Engaging Virtual Lessons
5 Great Techniques That Will Change Your Online Lessons
0
10,903

0

Back to School Tech Tips for ESL Teachers
Use Online Resources
0
13,047

0

Eslflow.com
BusyTeacher's Detailed Review
0
11,664

0

10 Fun Games for Reviewing English Numbers
0
28,376

0

4 Fresh Ways to Introduce New Vocabulary
0
33,436

0
Subscribe to our weekly newsletter!