10 Essential Online Tools: What You Should Have in Your Back Pocket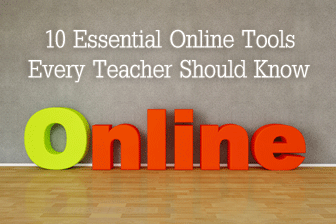 As teachers, we are always looking for new and interesting ways to present information to our classes and give them practice with linguistic concepts. Sometimes, though, we are not sure where to turn for activities that will challenge and entertain our students.
The answer is clear. Arm yourself for successful teaching with these online tools for use in the classroom and outside it!
Essential Online Tools Every Teacher Should Know
Rate this article:
was this article helpful?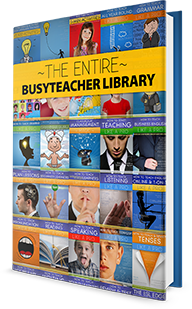 The Entire Busy Teacher Library:
61 current titles + all future titles (free!)
Truly, we might be a little bit crazy, but we know that at this point in the term, things are tight for teachers, and you need a little help, which makes it the right time for our best deal ever. For just $99, you will immediately receive all 61 of our current, bestselling titles. Within a few minutes, you'll have thousands of new BusyTeacher expert approved tips and tricks for teaching grammar, vocabulary, pronunciation, and students at every level from beginner to advanced.
Get it right now - limited time offer ›
Trending Articles right now:

lauragrebora
said on 17 October 2011 12:15:
Excellent!!! As usual...
I love your tips, they are original and very useful!

sleepykoala
said on 17 October 2011 03:55:
thanks for sharing good tips.

Yodaki
said on 17 October 2011 01:25:
Great list of resources! Two more that I would recommend are:

SpellCheckPlus
http://spellcheckplus.com/
A spelling and grammar checker aimed at ESL/EFL learners. Instead of just checking spelling and grammar, it explains why what they wrote is wrong.

British National Corpus at Brigham Young University
http://corpus.byu.edu/bnc/
A free site that allows you to examine how words and grammar are actually used in English. The site contains searchable databases with sentence extracts from thousands of real-world texts, including newspapers, novels and non-fiction books.
Information

| | |
| --- | --- |
| | Please register to leave comments. Registration is free and takes only a minute! |