197,035 views
Susan Verner
Top 10 Websites for the ESL Teacher
The longer you have been teaching, the thicker your files are getting, but it is never too soon or too late to add to your pool of resources.
You may already be familiar with the following websites, or this might be your first introduction. Either way, each of them can be a ready resource for your ESL teaching needs and a way to freshen your teaching plans and answer your questions.
Top 10 ESL Websites
Have something to add?
Please share your favorite ESL websites in the comments below!
Want more teaching tips like this?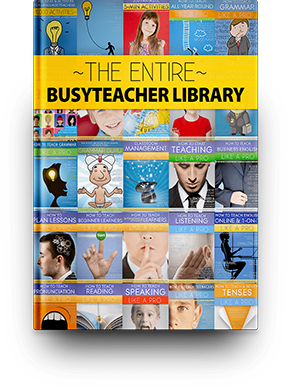 Get the Entire BusyTeacher Library
Instant download. Includes all 80 of our e-books, with thousands of practical activities and tips for your lessons. This collection can turn you into a pro at teaching English in a variety of areas, if you read and use it.
Click here to learn more
Enjoyed this article and learned something? Click the buttons below to share it!

Print
Rate this article:
was this article helpful?