153,144 views
Andrei Zakhareuski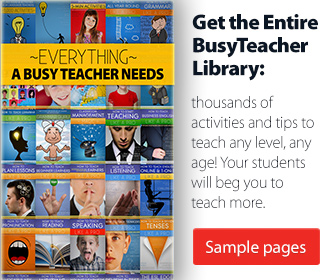 I'm So Much More Than Just A Teacher!
Print this out and put it up in your Teacher's Room - it's guaranteed to keep you motivated every working day! Every time you feel exhausted - look at the poster and remember how many great roles are playing every single day!
CLICK THE IMAGE TO VIEW IN FULL SIZE: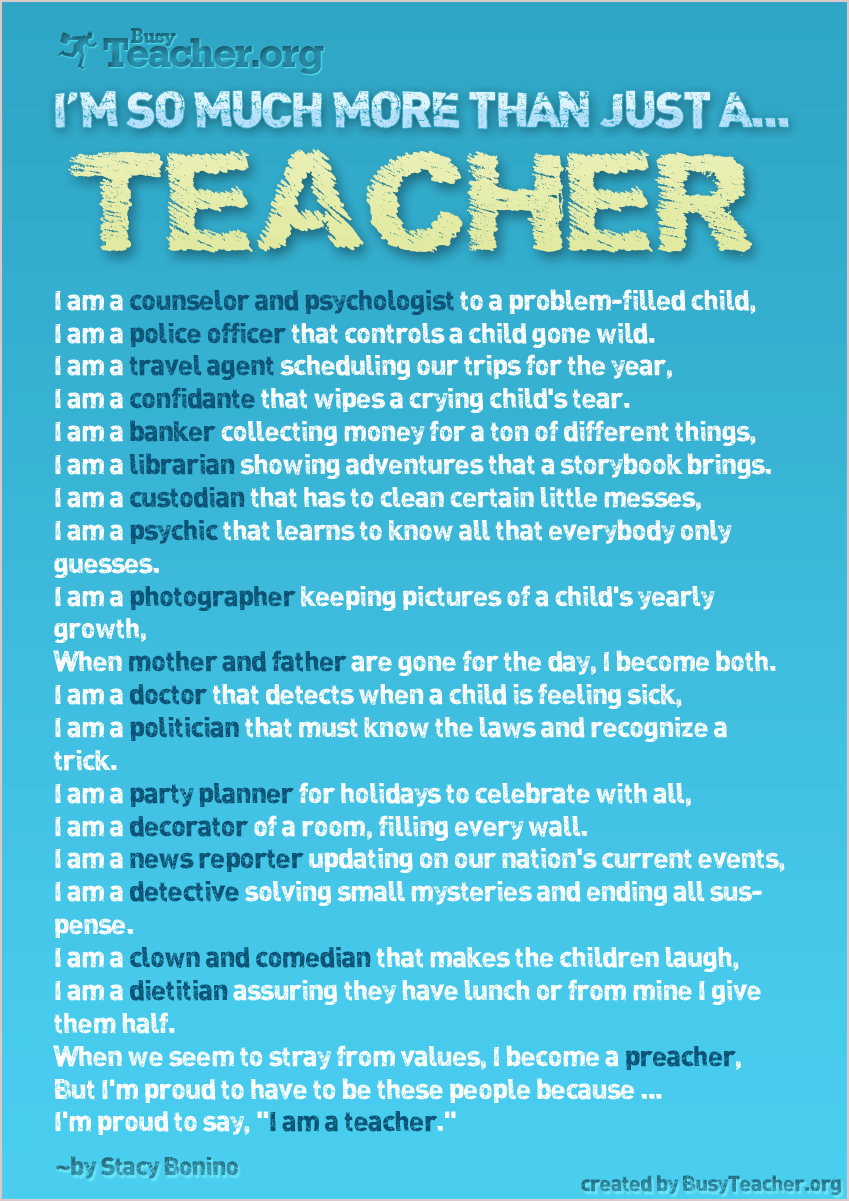 Enjoyed this poster and learned something? Please share it!
Want more teaching tips like this?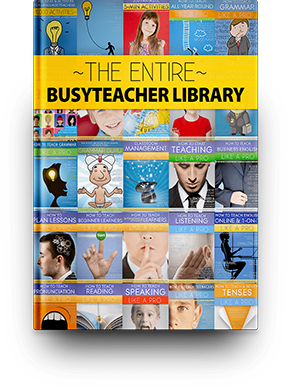 Get the Entire BusyTeacher Library
Instant download. Includes all 80 of our e-books, with thousands of practical activities and tips for your lessons. This collection can turn you into a pro at teaching English in a variety of areas, if you read and use it.
Show me sample pages →

Print
Rate this article:
was this poster helpful?
Subscribe to our weekly newsletter!