<!– google_ad_section_start –>POSTER: The First Day Of School: Letter To The Teacher<!– google_ad_section_end –>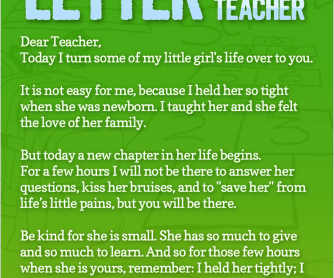 Here's a letter written by a mother to her daughter's teacher on the first day of school. It will touch your heart. It will make you understand parents - and your students - a little better. It will help you remember why you decided you become a teacher. It will make you a better teacher - just a little bit!
We have prepared this hi-res poster (click the image below to view the full size and print or save) for you to put it up on your Teacher's Room wall, to make sure all your fellow teachers see it. Enjoy!
CLICK THE IMAGE TO VIEW IN FULL SIZE: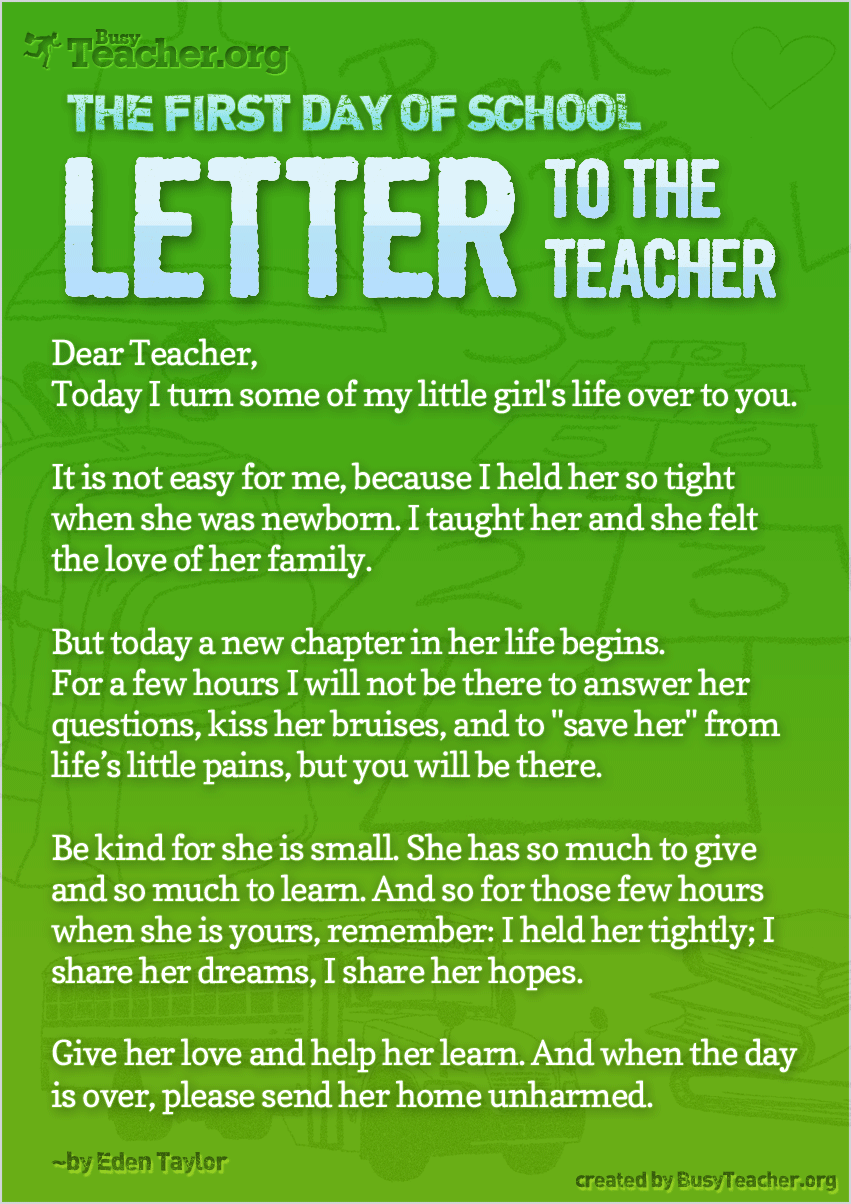 ---