4 Great Textbooks for General English Students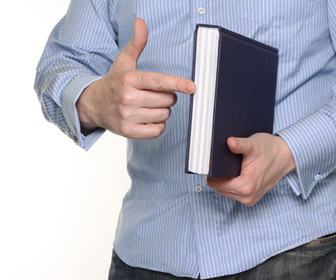 One of the most important necessities in ESL teaching is, of course, the textbook. To put it simply, after many years of teaching, you instantly develop a sense of knowing that there are three types of textbooks. There's 'The good, the bad, and the downright ugly."
Having said this, there's a saying. A good tradesman never blames his tools.
While there is a mix of textbooks out there, some very much a lot better than others, teachers should never rely on the book to make or break the class. If you are lumped with a textbook that you could describe as a four-letter synonym beginning with the letter 'S', then you need to supplement the book with entertaining and up-to-date activities that truly inspire your students.
If you have been assigned a textbook that is perfect, that shouldn't mean that you can take your foot off the accelerator and rely on the book drive the class. It means that you need to lift your game and use the book to become an even more creative teacher.
At most ESL learning institutions, teachers don't usually have the power to choose books for their students. But for those in a position of power to do so, or teachers who need to choose books for their private students, here's a list of what we believe are some of the best books of all time. The books that provide an ideal mix of activities that are close to perfect. Take a look and let us know your comments.
Top 4 General English Textbooks
1

Headway

Headway is one of the books which I personally love to teach from as I find it really gives the students a thorough and easy guide to meeting people, while building students' confidence at beginning a conversation. It also covers some really interesting topics that the students will face in day-to-day life.

Each topic throughout the Headway series gives students an excellent grounding in the four skills of listening, reading, writing and speaking, while the activities throughout the books are varied enough for the learner to maintain interest as they progress through the book.

One of the best of the Headway series is the Elementary level, which is very useful in enabling students to talk about themselves, a great topic to start off with for students who still need to unlock their confidence. As the book advances, students cover countries, food and clothing, while grammar covers essential structures, such as present, past and future tenses.

2

Face2Face

Have you ever flipped open a book, scanned through the topics, and just let out a frustrated sigh due to boring topics and images of people from the early 90s wearing "New Kids on the Block" t-shirts?

Well, English language textbooks have moved into the future with Face2Face. Aimed at slightly older teenagers, Face2Face provides an edgy and modern alternative that keeps students interested. As with some textbooks, you can find yourself dealing with the same topics for what feels like weeks on end. Unless you work through the book at snail's pace, topics change every two pages, giving the students a feeling as though they are covering a lot at a fast pace.

Face2Face also provides a number of extras, including audio, DVD and teachers supplementary book, with a complete section containing handouts that correlate with the topics, grammar and structures learnt in the books. The Teacher's Book also contains some fantastic exercises that you can take with you and use for other classes.

3

Introduction to Academic Writing

Not so much a general English book, however this book deserves a very special mention for its ability at building students' writing from the ground up, setting solid foundations in this all-important skill. It starts off with basic principles of writing, such as paragraphs, while adding layers as it goes along.

Students are faced with a wide range of activities and grammar that moves at a pace that is reasonable for most students, while covering a number of topics that tests the student's vocabulary.

What I personally love about Introduction to Academic Writing is the broad scope for the teacher to cut in and out of the book as required. In many cases, the entire book would be too long to complete in one course, so I have found that this textbook is ideal for taking the material which is needed. Because there is more than enough to use, the perfect writing course tailored to the students can be easily made.

4

Cutting Edge

Probably one of the best books of the 2000's is the Cutting Edge series. These books are intelligently compiled to draw students actively into the class, with a range of materials for the teacher to draw from including a resource book, student's book, workbook and class CD's and cassettes. Overall, the package provides a complete range of stimulating and exciting materials that a wonderful teacher can convert into an inspirational class.

The range covers grammar and structures in a variety of easy-to-teach methods that are simple enough for the students to understand. Cutting Edge is perfect for larger classes, and full of communicative exercises that are perfect for groups. While the focus is very much on British English, the listening component contains a realistic, everyday dialogue.
As for which is the best, they all have their redeeming features. The best book can only be chosen based on the abilities of the students.
The best way to do this is to perform a needs analysis and determine the weaknesses of each student before deciding on a course book. It is also vital for teachers to understand that it is they who makes the class. No matter how dry and brittle the book is, you are the one that is the make or break of the class, the one who students rely on to inspire and provide them with the necessary skills to succeed.
This is a guest article by Jared Sheldon. Feel like writing an article for BusyTeacher.org? See our guest article submission guidelines!
Rate this article:
was this article helpful?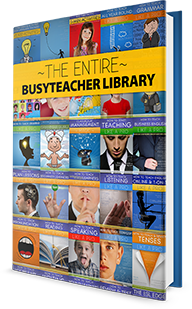 The Entire Busy Teacher Library:
61 current titles + all future titles (free!)
Truly, we might be a little bit crazy, but we know that at this point in the term, things are tight for teachers, and you need a little help, which makes it the right time for our best deal ever. For just $99, you will immediately receive all 61 of our current, bestselling titles. Within a few minutes, you'll have thousands of new BusyTeacher expert approved tips and tricks for teaching grammar, vocabulary, pronunciation, and students at every level from beginner to advanced.
Get it right now - limited time offer ›
Trending Articles right now:

Laura1972
said on 22 September 2012 20:01:
I am working with English for Life because my students are adults. They enjoy especially the listenings cause the speakers are from all over the world so my students have fun with different pronunciations, entonations and then they compare themselves.
niamadpour
said on 5 September 2012 07:46:
My favourite textbook is "Total English". It's absolutely brilliant.

ahmad.gzr
said on 9 May 2011 17:19:
I have been teaching the New Headway series. It is matchless! It is a multilevel course with a lot of activities for students and also helping materials for teachers.

shofert
said on 9 May 2011 13:20:
What are the names of the authors for these books?

Thanks!

Nastusia86
said on 8 May 2011 12:21:
My favourite series is New InsideOut. These books are aimed at adults willing to speak. So its main focus is on developing speaking skills through a range of entertaining texts, written and recorded. Even grammar doesn't seem to be boring there as students have meaningful practice in context rather than doing boring drilling exercises. I'd recommend this series for those who want and like to speak. As for writing skills, Academic Writing is second to none

Ronychka
said on 7 May 2011 23:02:
My favourite coursebook is New English File. It develops all basic ESL skills with clear division into Reading, Listening, Grammar, Vocabulary, Pronunciation and Speaking sections in every unit. It also keeps students interested by intoducing amazing facts and thrilling stories in texts and recordings, and by presenting social English in a series of romantic episodes about Mark and Allie. Good choice of songs is another good point of the coursebook -they don't just help improve students' English but also expand their cultural outlook. And I especially love the Teacher's Resource pack with a wide range of grammar and communicative activities, revision materials and quick tests.
Another favourite course is In English. I wish it didn't finish with Pre-Intermediate level. Small format, short units make it easier for students to "devour' it. Vocabulary and Grammar pack give students plenty of practice at home -picture dictionary, unit-by-unit vocabulary pages, language games, reading for pleasure, and of course, everyday English conversations with the "magic red card"
Information

| | |
| --- | --- |
| | Please register to leave comments. Registration is free and takes only a minute! |