Teaching IELTS: 9 Vital Tips And Tricks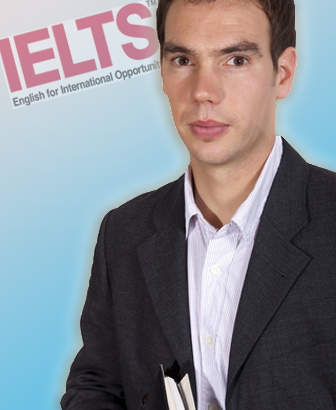 Many first time teachers and those who haven't taught IELTS often shudder in fear at the first mention of the acronym.
Most view it as a highly technical aspect of ESL teaching of an exam that they would probably fail if they took the exam! That couldn't be further from the truth. Yes, IELTS is a highly technical exam that rewards students with a higher score for those who adhere to structure. But by learning a few tips and tricks about the exam and methods to help the students, you will give help your students move in the right direction when it comes to getting the required grade they need, and provide them while building your own skills in teaching it at the same time. Teachers should also remember that specialist ESL subjects, such as IELTS, TOEFL and TOEIC often pay a lot higher than general English, so EFLer's who want to make a bit of extra cash should take some time out and jump in the deep end when it comes to teaching international exam preparation.
How to Teach IELTS
1

Show them what they're in for!

At the beginning of the course, in order to give them a taste of what they're aiming for, start with a practice exam. This demonstrates the structure, timing implication and the serious nature of study that they need to undertake until the time of their exam. You should tell the students that IELTS is no walk in the park, and if they seriously want to improve their score, then they really need to put in the effort and knuckle down to get the grade they desire. Students should also be given honest feedback as to what their levels are. Don't give them false hope. If the student is at a basic level, don't promise them a 6.5 IELTS grade. Be honest with them. IELTS examiners say that the average improvement for a typical student who studies on a regular basis will achieve an increase of 0.5 for every six months of studying.

2

Focus on their weak points

After the practice test, you should have a good idea of their weak points. The IELTS test is broken down into four parts: reading, speaking, listening and writing. While you should be teaching all aspects of the test, focus on the weak points of the students and provide them with extra activities. Bring it all the way back to basics for them if need be, and get them writing simple sentences if they make simple errors.

3

Structure, structure, structure!

One of the great things about teaching IELTS is that most of the questions are similar, and even though they increase in level of difficulty throughout, they can all be written to a structure. With the writing tasks, ensure that students include all the necessary information in an essay, such as thesis statement, topic sentences, supporting ideas, well-constructed paragraphs and a conclusion with no new information. Achieving this formula is the half-way point to achieving a decent score. For writing, one of our favourite tasks is what we call a 'Mini-Essay'. A Mini-Essay builds the students skills by focusing on the structure rather than the overall content. The student must write an introduction, body paragraph and a conclusion. This can be done towards the end of an IELTS class and the students can read out their answers.

4

Timing is everything!

After students have learnt the structure of the questions, it is important that they learn to complete the tasks within the set time limits. As the questions in the reading become more difficult, the students should spend an increasing length of time on the questions. For example, the IELTS reading task contains three passages that become increasingly difficult. Instead of spending 20 minutes on each, they should spend 15 minutes on the first, 20 on the second and 25 minutes on the third.

5

PPP – Plan, Produce, Proof

Plan, Produce, Proof - these are the keys to the writing section. Students must be made aware of the structural implications that their work has on their overall IELTS score. By planning, the student will lessen the risk of writing any word that pops into their mind and sticking to a structure as set out in the plan. Proof reading is also important, as students will lose marks on silly grammar and spelling errors – one easy way to lose marks.

6

Listening tricks and tips

Well, not strictly cheat codes, but some methods to help the students with the listening. Students can look ahead at the questions during the 1 minute and 30 second gap in the listening exercises. This should give the students a brief outline of what they are listening out for, such as the topic and the possible vocabulary involved. This should enable the students to use their power of prediction. Also with the listening, the students should listen out very carefully to 'misspoken' words. An example of this is where the day, date or location is corrected by the speaker. For example, the speaker may say 'So, we shall meet on Tuesday, oh no.. Wednesday'. Students need to be careful to put the correct information down, as sometimes they are distracted by the first answer and don't hear the correction.

7

Speaking – It's what's not asked that counts

In speaking task one, students should provide as much information as possible. This allows for the student to demonstrate their speaking skills using a wide amount of vocabulary. Below is an example.

Bad Example
Examiner: Where do you come from?
Student: Melbourne.

Good Example
Examiner: Where do you come from?
Student: Well, I originally come from Melbourne, Australia, which is the capital of the state of Victoria. It is home to a population of 3,000,000 citizens and is home to a number of well known sporting events.

Even for closed questions, the student should still provide as much information as possible.

Bad Example
Examiner: Do you have a part-time job?
Student: Nope.

Good Example
Examiner: Do you have a part-time job?
Student: No, but I used to help my uncle at his seafood restaurant during school holidays. It was quite busy and I used to have to show guests to their tables.

8

Skim 'n' scan

When it comes to reading, timing plays a vital role. If the student loses track of time, they can find that they have five minutes to complete a whole reading exercise. One of the best ways to keep timing to a minimum is to skim and scan for the reading. Skimming and scanning involves looking for particular information, such as dates, opinions, quotes, comparisons or anything that may be important to the article. Students should have a quick look at the questions, skim the text for any important information, then go back and scan for the specific information as they answer the questions. If a student read a reading passage word-for-word, they would never complete the reading task in time, so skimming and scanning are essential for a high score for the reading section of the test.

9

Practice, practice, practice!

The final tip about the IELTS test that the students must do to succeed is to practice as often as they can. Doing exercises and practice tests is helpful, but can lead to burnout over time. Students can also gain a strong understanding of grammatical structures, speaking and listening from a wide range of media sources. Watching the news should be able to help students with vocabulary relating to science that may come up on the reading test, while providing them with a range of different accents. Reading magazine or news articles is a great way to improve the pace of reading.
So there you have it, nine vital tips and tricks that you can pass on to your students taking the IELTS test. By following these steps and using some top materials, there is no reason why any ESL teacher couldn't help their student achieve their goal for the exam.
Do you have any experience teaching IELTS preparation classes? What is/was it like? We'd love to hear from you!
Rate this article:
was this article helpful?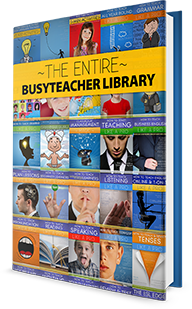 The Entire Busy Teacher Library:
61 current titles + all future titles (free!)
Truly, we might be a little bit crazy, but we know that at this point in the term, things are tight for teachers, and you need a little help, which makes it the right time for our best deal ever. For just $99, you will immediately receive all 61 of our current, bestselling titles. Within a few minutes, you'll have thousands of new BusyTeacher expert approved tips and tricks for teaching grammar, vocabulary, pronunciation, and students at every level from beginner to advanced.
Get it right now - limited time offer ›
Trending Articles right now:

anoshdaniel
said on 21 August 2013 05:00:
Really great effort by all of you who have added a range of knowledge on this website. Its really helping a lot to a wide range of readers. Awesome work guys.. Keep it going... :-)

lorrainejk
said on 27 June 2013 15:14:
Very good tips. As an IELTS teacher for a number years now can I add one more tip? Many students who are looking to gain 6.5/7 as their final result forget the range of levels that the exam is testing and can get hung up on and waste time on questions that are meant to differentiate between a level 8 and 9 student. One of the ways these students can make substantial progress, particularly when it comes to their time management in the reading exam, is to let go of the idea that they need to get everything right and move on from the questions that they find difficult. Most of us are set up to try to get everything right when presented with an exam. Once students are released of this pressure and reminded of how the scoring and bands work they are much more willing to move on from questions they find difficult, get through to the end of the paper and then go back to re-tackle the questions they found most difficult.

dreindeed
said on 12 June 2013 00:24:
I've been an IELTS teacher for a few years now and this is the biggest challenge I've found - students think that they need only learn how to take the test when in reality, what they need is to elevate all levels of their English. Keep pushing them to write and have conversations on a variety of topics, speaking about academic issues without losing track of those every day things. Don't let the IELTS exam be the only classroom motivator, and remind them that they'll need to know even MORE English once they're accepted to University.

A very good preparation textbook that I use is called "Ready for IELTS" which is put out by Cambridge. It has a perfect mix of English building and test strategy.


mynameistya
said on 26 April 2013 03:49:
I have just started teaching IELTS preparation course and I've never taught IELTS before. Thank you very much for the tips. I hope I can use them in the class....

bally
said on 15 December 2012 08:34:
First Thank You for helpful tips I can use in class! It's great! I'm thinking of teaching ILTS preparation classes this year, but the problem is that I don't know how to choose the appropriate materials for the course.They are so many on sale and on the Internet!

azkad
said on 22 September 2012 03:12:
Thank you, it is indeed something to corw about!

aveenglish
said on 17 August 2012 14:42:
It was really great. thanks.
I've thought IELTS and to put in in a shell I can say: Program/Experience/Knowledge are the kies to have a good IELTS class.
You should give your students a good program to provide of which you have studied and gathered enough information.
It's highly recommended that you take the exam yourself first, then teach others.

maria ans
said on 24 July 2012 17:22:

first of all i should thank you for your great site and the information you provide us. i have introduced your site to all my classmates and friends.
unfortunately i have no exprience in teaching IELs. i am just looking for some tips to increase my knowledge.
thank you again

cherrylady_62
said on 27 March 2011 12:39:
Unfortunately I don't have any experience teaching IELTS preparation classes though I'm thinking about it because I find it interesting. That's why I hope these tips will be very useful for me and I'll be able to help my students acheive thier goal for the exam. Thanks a lot.
Information

| | |
| --- | --- |
| | Please register to leave comments. Registration is free and takes only a minute! |