58,021 views
by Claudia Pesce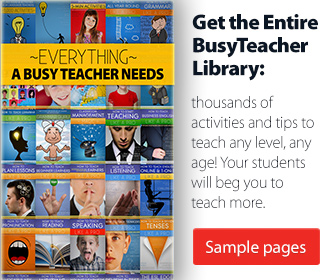 Maybe at some point in our youth we wondered, 'Is there really a pot of gold at the end of the rainbow?' Although pots of gold are hard to come by these days, we can offer our ESL students a lesson that is as good as gold: a St. Patrick's Day lesson that teaches them a great deal about this popular holiday and gives them a chance to improve their language skills.
Here are some suggestions for activities. Use some, or use all, but make sure you give your class a taste of what St. Paddy's Day is all about.
Creative St. Patrick's Day Activities
If time allows, and depending on your students' ages and level, combine several of these activities or adapt them to suit your needs. Whether you sing Irish songs and dance a jig, or simply discuss the various Irish symbols, myths and legends, teach your students that being green is fun - the Irish way!
Enjoyed this article and learned something? Please share it!
Want more teaching tips like this?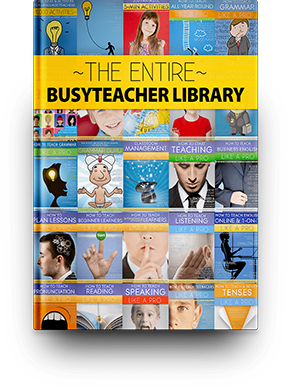 Get the Entire BusyTeacher Library
Warning: only if you're serious about teaching English.
Includes all 80 of our e-books (that's 4,036 pages in total), with thousands of practical activities and tips for your lessons. This collection will turn you into a pro at teaching English in a variety of areas, if you read and use it. Instant download, 30-day money back guarantee.
Show me sample pages →

Print
Rate this article:
was this article helpful?

St. Patrick's Day
Last-Minute Lesson Ideas
0
19,370

0

5 Ways to Be a Wee Bit Irish
St. Patrick's Day Activities
0
13,708

0

Magnificent March Lesson Ideas
0
13,779

0

10 March Themed Language Building Activities
0
6,564

0

Can't Play or Dance? Top 9 Sit-down Activities for Young Learners
0
9,793

0

'Apples To Apples' & 4 Other Fantastic Ice-Breakers To Help Your Students Get to Know Each Other Quicker
0
8,614

0
Subscribe to our weekly newsletter!