Trending Articles right now:
7 Ways to Turn the Boring Coursebook into Engaging Speaking Tasks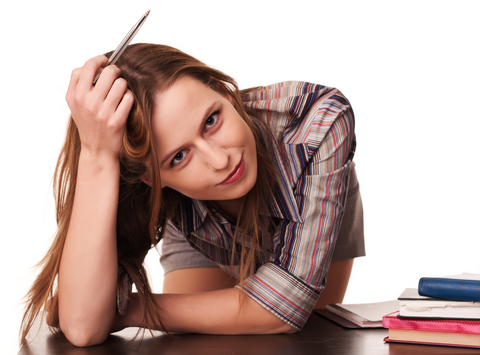 Most ESL teachers need a coursebook to follow. It gives us a structure. It gives students a structure.
But it does not give us fun, engaging speaking tasks. At least, most coursebooks don't, which is unfortunate since most students sign up for ESL classes to learn to speak English. However, because we are resourceful teachers, we can always supply the engaging speaking tasks that coursebooks seem to be missing.
Here are some great ways to turn that boring coursebook around:
7 Things You Can Do with the Coursebook
Feel like throwing the boring coursebook out the window? No need to!
If you can't beat 'em, join 'em, right? Instead of working against it, work with it. Take what you need from it and create your own engaging speaking tasks. Or try any of these ideas and you will not only get your students to speak, you may have a hard time getting them to stop!
If you have any speaking tasks that work for you, don't hesitate to share them below!
Rate this article:
was this article helpful?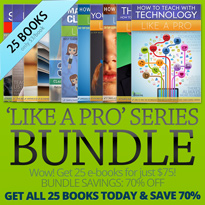 Get 25 'Like a Pro' ESL E-books at 70% OFF!
Don't miss this unique opportunity to get the complete 'Like a Pro' series (twenty-five phenomenally popular ESL best-sellers) at only $3/book. Unbeatably priced, this Bundle literally saves you hundreds of dollars and fits your budget just right!
Get all 25 e-books right now ›

khairullina
said on 31 October 2012 15:21:
I'm all for it. As for our coursebooks, they are really boring. I am always trying to create productive activities. Busy Teacher's worksheets are very useful. They help me a lot

lity
said on 6 July 2011 00:11:
Have a "fake debate." Have students debate a silly topic, for instance: 1. eggplant should be served at every dinner, 2. why green is a better color than blue, 3. why walking is better than standing still (or vice versa), 4. is it humane to feed a dog peanut butter. The point is to find a goofy topic that students can have fun with and come up with creative answers. They can work in pairs (one pair debating another pair) so that they can help each other with ideas and vocabulary. Allow teams to brain storm responses, then each team presents their argument pro or con (1 min or maybe 2 minutes each). Then each team responds or rebuts (another minute each). The audience votes on the winning team and one or two audience members can tell why they chose to vote as they did.
Information

| | |
| --- | --- |
| | Please register to leave comments. Registration is free and takes only a minute! |