Trending Articles right now:
5 Non-Verbal Ways to Do Error Correction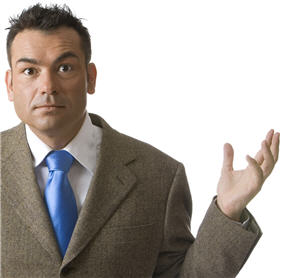 Effective error correction is one of the things ESL teachers struggle with the most.
If you correct them too much, you might make them feel discouraged and compromise their fluency for the sake of accuracy. If you correct them too little, they'll continue making the same mistakes. Achieving the right balance is a daunting task, although not an impossible one. And when doing on the spot correcting, do you simply supply the right answer? Although it is certainly an option, you should sometimes give your students the chance to correct themselves. There are several verbal strategies you may use, like asking them to repeat what they've just said, or repeating the sentence yourself but pausing to let the student fill in the "blank" correctly.
However, here are the 5 best non-verbal ways to do error correction.
How To Proceed
You can get as creative as you like with your facial expressions, gestures, and visual reminders. Remember here that the ultimate goal is to help students learn from their mistakes, and if you simply supply the right answer, they may not fully internalize it.
Some teachers have even been known to hum well-known songs to trigger the correct response, like Depeche Mode's "People are People" when students make the classic mistake, "people is".
Do you have any suggestions for non-verbal error correction? Please share them below!
Rate this article:
was this article helpful?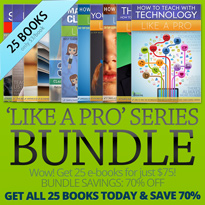 Get 25 'Like a Pro' ESL E-books at 70% OFF!
Don't miss this unique opportunity to get the complete 'Like a Pro' series (twenty-five phenomenally popular ESL best-sellers) at only $3/book. Unbeatably priced, this Bundle literally saves you hundreds of dollars and fits your budget just right!
Get all 25 e-books right now ›

masic
said on 13 April 2012 15:50:
Thanks a lot. It's been most helpful.


ueslteacher
said on 6 April 2011 22:53:
Awesome ideas! Thanks a lot!

Tatyana Zahkharova
said on 2 February 2011 22:42:
very helpful article, I'' for sure use it in my class Thanks)))

dakota76
said on 18 December 2010 22:46:
Great ideas! Thank you!
Information

| | |
| --- | --- |
| | Please register to leave comments. Registration is free and takes only a minute! |