How to Teach Nationality Adjectives and Nationality Nouns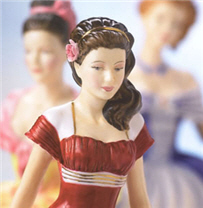 We live in the world with a lot of different ethnical groups. We hear the names of different countries and nationality adjectives and nouns in the news all the time. Without proper practice students will make mistakes as they face problems with spelling, pronunciation, and memorizing different forms. That is why it is so essential to help them to put the words to work at your lessons. The first words are learnt at the beginners level but even upper-intermediate students need to expand their nationality vocabulary when they talk about emigration or Olympic Games.
As a teacher you need to choose which words you want your students to learn. You can use your course book as a framework but you can use your own materials too.
How To Proceed
Stage 1: presentation of the vocabulary with the help of visual aids
The teacher can use the world map or flashcards with people in national costumes to introduce new vocabulary.
Example 1: "Look at the map. This is Italy. Italians live in Italy. They speak Italian".
Example 2: "Look at this picture. This is Pedro. He is from Spain. He is Spanish. He speaks Spanish".
You can stick your flashcard on to the board and write key words underneath. In this way you introduce both the spoken and the written form of the vocabulary.
Stage 2: elicitation
1

The teacher points to different flashcards and asks the students to answer the questions. For example:
T: Where is this man from?
S: He is from China.
T: What is his nationality?
S: He is Chinese.
T: What language does he speak?
S: He speaks Chinese.

2

The teacher asks the students to complete the sentences. For example:
He lives in Madrid. He is …
She is from China. She is …
They are from Tokyo. They are …
My friend lives in Russia. He is …

3

The teacher asks the learners to use the nationality adjectives in a sentence. They may make any sentences they like or you can choose a certain topic or grammar to review.

T: I like Italian pizza and Swiss chocolate. What kind of food do you like?
S1: I like Chinese food.
S2: I like English muffins.

T: Which language is more difficult Russian or Chinese?
S: I think Chinese is more difficult than Russian.
T: Are Japanese cars more popular than German cars?
S: Japanese cars are more popular than German cars.

4

Ask learners to create a little story using new words. Tell them your own story to provide a good model.

I am a teacher. I teach English. I like to read English and American literature. I enjoy listening to French songs. I drive a German car. I love Italian pizza and pasta. I'd like to go to Spain and study Spanish.

5

Ask your students to listen to world news and jot down all nationality words they hear. Then compare the notes.

6

Find a funny joke with an interesting plot and ethnical stereotypes. Stereotypes are different from racial prejudices and are not offensive. Ask the students to read the jokes and discuss the way people see people of different nationalities.
Stage 3: focus on grammar
1

You need to show the difference between the nationality adjectives and nouns. Write on the board: He is from Poland. He is Polish. He is a Pole. It will take a minute to explain that we should use an indefinite article with a noun. You can also mention that nationality adjectives are also used to describe foreign products, culture and history while the nouns describe the people of that country. It is also important to draw their attention to capital letters of these words.

2

Divide your students into 2 groups. Give them the handout with nationality adjectives and nouns. For example: Spanish – a Spaniard; Swiss – a Swiss; Greek – a Greek; Swedish – a Swede; etc.

Ask them to put the words into two different categories. It is not that difficult to see that some adjectives and nouns are the same but some are different. Ask the representative of each group to come to the blackboard and write the words from one of the categories.

3

Ask one of the students to choose a nationality noun. Other students should try to guess the word. For example:
S2: Are you a Pole?
S1: No, I am not. I am not a Pole. (I am not Polish.)
S3: Are you a Frenchman?
S1: Yes, I am.
Stage 4: revision
To round up your lesson you can use the photos of celebrities and ask the students to identify their nationalities. If they have no idea about someone's background they can ask questions and then come up with the answer.
T: Millions of immigrants have moved to the USA. Some of them became very famous. Look at this picture. Who is this man?
S1: His name is Arnold Schwarzenegger. He is the governor of California. He is Austrian – American.
T: Do you know this actress?
S2: Her name is Nicole Kidman. Where was she born?
T: She was born in Hawaii but lived in Australia.
S2: She is Australian – American.
T: That's right.
Rate this article:
was this article helpful?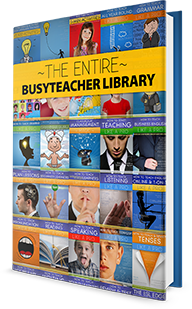 The Entire Busy Teacher Library:
61 current titles + all future titles (free!)
Truly, we might be a little bit crazy, but we know that at this point in the term, things are tight for teachers, and you need a little help, which makes it the right time for our best deal ever. For just $99, you will immediately receive all 61 of our current, bestselling titles. Within a few minutes, you'll have thousands of new BusyTeacher expert approved tips and tricks for teaching grammar, vocabulary, pronunciation, and students at every level from beginner to advanced.
Get it right now - limited time offer ›
Trending Articles right now:

mgrimes
said on 17 October 2013 10:47:
Bahasa, I think you should first look up the word subjugate in the dictionary as you have used it out of context and then you should review the order of adjectives and nouns. In America, i.e. the U.S.A., many subcultures use terms to describe their heritage. For example, those of Irish descent and yet of American citizenship refer to themselves as Irish-American whereby they are stating that they are American but of Irish descent, the Irish being used as an adjective for their American nationality. Your comments and incorrect use and understanding of English is why in my school we only employ native speakers of English as teachers, otherwise people would be learning incorrect grammar and sentence structure.

michele.chester1
said on 23 October 2012 07:53:
Bahasa, nice try but you have NO idea what you're talking about. Michele (an African-America born and raised in the USA).

huntercheng
said on 13 September 2012 01:56:
very informative. thank you.

Bahasa
said on 16 August 2012 19:25:
You should never subjugate the country you are living in. When the term African-American came into existence, they chose that term because it subjugates America (America is listed last). An African-American is actually an American who lives in Africa. Someone who is Malaysian Chinese is Chinese, but they live in Malaysia. We don't say Indian American, we say American Indian. They are Indian, yet living in (what we now call) America.

So PLEASE! Say that Arnold Schwarzenegger is American Austrian, because that's what he is. I realize almost everyone in America uses African American, but this is due to ignorance, not the proper way to identify someone. If more people used the proper terms, conversations would be stimulated and people would become more educated (and begin using proper terminology).

marciabessa
said on 13 November 2010 14:43:
How opportune: just as I was thinking about a different way of teaching countries and nationalities! Thank you very much.
Information

| | |
| --- | --- |
| | Please register to leave comments. Registration is free and takes only a minute! |