Trending Articles right now:
April is National Humor Month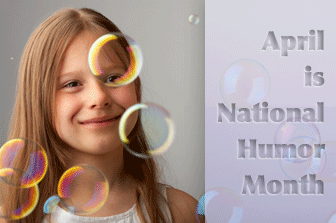 Why did the teacher cross the road? She was trying to get to some excellent lessons to celebrate National Humor Month this April.
Most people would agree that starting their days off with a laugh can make the whole day better, and April is a good time to try it with your students. National Humor Month gives us all a reason to laugh and celebrate humor in daily life, and here are some ways you can do just that in your ESL class today.
How to Celebrate National Humor Month This April
Everybody likes to start the day off with a good laugh, so give your students a chance to take a closer look at what laughing and humor can offer our daily lives.
These activities will get them talking about humor and doing what they can to brighten their days as well as the days of others.
Do you have an exercise that centers around humor? Share it with us below.
Rate this article:
was this article helpful?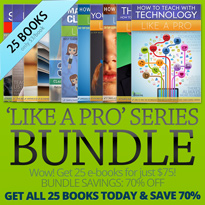 Get 25 'Like a Pro' ESL E-books at 70% OFF!
Don't miss this unique opportunity to get the complete 'Like a Pro' series (twenty-five phenomenally popular ESL best-sellers) at only $3/book. Unbeatably priced, this Bundle literally saves you hundreds of dollars and fits your budget just right!
Get all 25 e-books right now ›

agustincf75
said on 8 April 2012 13:39:
It is great to know that people out there have the same belief as one. I always trust the saying "The smile you send returns to you". It just cannot be resisted, there is always a favourable answer to a smile.

ofneirax85
said on 7 April 2012 22:11:
Thanks, I didn't know, this is so useful for me!! :-)
Information

| | |
| --- | --- |
| | Please register to leave comments. Registration is free and takes only a minute! |