What Every Beginning ESL Teacher Needs to Know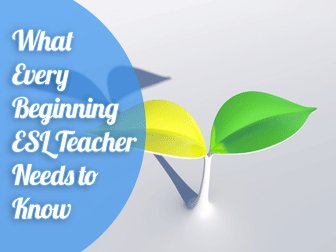 You have taken the classes, read the books, and it is finally time to start teaching. But wait!
Before you walk into that classroom on the first day of school, take a look at these things that you need to know before your students walk through the door.
What All Beginning ESL Teachers Need to Know
At some point, every teacher has been a beginning teacher.
What is your best advice for those who are just starting out? What are the questions you have now that you do not have an answer to? Share them in the comments below.
Want more tips like this?
How to Start Teaching Like a Pro:
We've got you covered!
A crash course on becoming an ESL teacher, with all the information you need to handle your first few weeks on the job.
YES, show me sample pages ›
30-day money back guarantee 100% secure
Enjoyed this article and learned something? Click the buttons below to share it!

Print
Rate this article:
was this article helpful?