36,331 views
by Susan Verner
Being an effective speaking teacher requires more than just talk.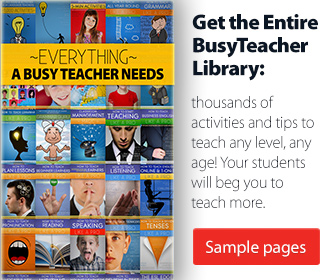 You need to know how to encourage your students to speak when they may feel too vulnerable to do so, you have to teach pronunciation and fluency, and you have to objectively evaluate a subject that is often highly subjective.
The articles below are compiled specifically for you, the speaking teacher, to make sure you know what every speaking teacher needs to know.
Things Every Speaking Teacher Needs to Know
Once you know the basics of teaching speaking to ESL students, the options are limitless. Use these articles as inspiration for future classes.
With the basics in place, you can introduce any content material that inspires you and your students, and as you encourage learners from all over the world to use the language that they know, you and they will find that there is nothing quite like a great speaking class!
Enjoyed this article and learned something? Please share it!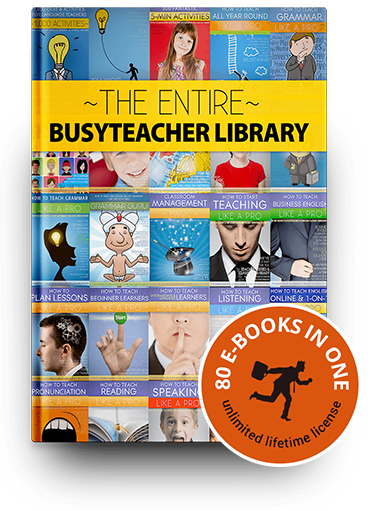 Dramatically improve the way you teach:
Get the Entire BusyTeacher Library
Includes the best of BusyTeacher: all 80 of our PDF e-books. 4,036 pages filled with thousands of practical activities and tips that you can start using today. Instant download, 30-day money back guarantee.
Get it now and start reading in 3 minutes!

Print
Rate this article:
was this article helpful?
Popular articles like this