What Every Speaking Teacher Needs to Know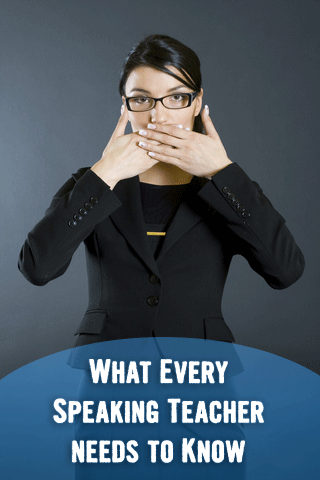 Being an effective speaking teacher requires more than just talk.
You need to know how to encourage your students to speak when they may feel too vulnerable to do so, you have to teach pronunciation and fluency, and you have to objectively evaluate a subject that is often highly subjective.
The articles below are compiled specifically for you, the speaking teacher, to make sure you know what every speaking teacher needs to know.
Things Every Speaking Teacher Needs to Know
Once you know the basics of teaching speaking to ESL students, the options are limitless. Use these articles as inspiration for future classes.
With the basics in place, you can introduce any content material that inspires you and your students, and as you encourage learners from all over the world to use the language that they know, you and they will find that there is nothing quite like a great speaking class!
Rate this article:
was this article helpful?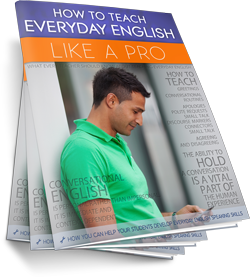 How to Teach Everyday English Like a Pro
Turn your students into masters of small talk, polite interactions, apologies, conversation starters, idioms and slang.
Get it now ›
Trending Articles right now:

linhda
said on 11 July 2013 16:11:
Great! This is what I am in need. Thanks a lot, Susan!

janna-jane
said on 11 April 2012 20:29:
Great! really!

lulux
said on 21 March 2012 23:55:
I do really love your page, thanks a lot for your posts and exercises.
Information

| | |
| --- | --- |
| | Please register to leave comments. Registration is free and takes only a minute! |