Trending Articles right now:
Good Luck and Bad: Secure the Former With These ESL Activities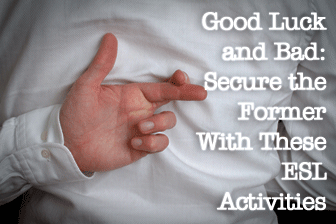 You spill coffee on your shirt getting ready in the morning. You miss your bus and then realize you have forgotten your lesson plans when you finally get to school. Not only that, it is class picture day and your hair refuses to behave. Sounds like you may have hit a spell of bad luck.
However, whether it is because you walked under a ladder or just woke up on the wrong side of the bed, your day can still turn around. Try these activities based on the idea of luck and see if you and your students turn out to have a luck day after all by the time you go to sleep!

How to Teach Superstitions in Your ESL CLassroom
What is the question for today? Do you feel lucky?
Some of your students may answer yes and others no, but either way they will have fun with these lessons that challenge their idea of luck and get them talking about how it has, or hasn't, played a role in their lives!
Rate this article:
was this article helpful?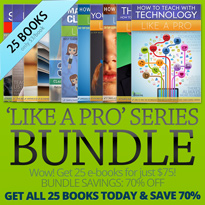 Get 25 'Like a Pro' ESL E-books at 70% OFF!
Don't miss this unique opportunity to get the complete 'Like a Pro' series (twenty-five phenomenally popular ESL best-sellers) at only $3/book. Unbeatably priced, this Bundle literally saves you hundreds of dollars and fits your budget just right!
Get all 25 e-books right now ›

estherprieto
said on 2 February 2012 02:39:
This article is a good help to work the topic with my students since it is in the textbook we are working with and these activities will make my classes more dynamic.
Thanks a lot!
Information

| | |
| --- | --- |
| | Please register to leave comments. Registration is free and takes only a minute! |