Adults And Children: The Differences Every Teacher Should Know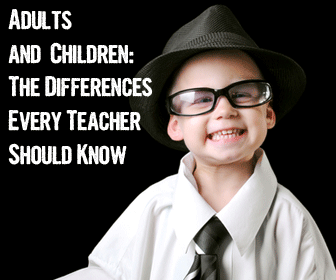 Teaching English as a second language can often be an exciting career for many.
Whether you are choosing to do it on a gap year, or as a full time career, you are likely to come across a wide range of different people. Sometimes we may be required to teach children, even though we do not have experience in the area. Some language schools will give a mix of students. There will be those there who are looking to improve their English for general use. There will be those who are looking specifically for business English whilst others simply want to progress. It is important to garner, in the first class, what the actual intentions of the student are before going ahead with the plan. This way, you will find it easier to tailor a class to the specific needs of that student. Before going ahead, however, you need to remember that adults, children and indeed teenagers are all different. Children learn in different ways to their older counterparts. As a result, you need to be able to make sure what to include in certain classes and what to leave out.
The Differences Between Adults & Children You Should Know
Rate this article:
was this article helpful?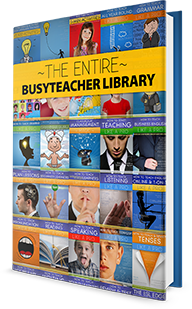 The Entire Busy Teacher Library:
61 current titles + all future titles (free!)
Truly, we might be a little bit crazy, but we know that at this point in the term, things are tight for teachers, and you need a little help, which makes it the right time for our best deal ever. For just $99, you will immediately receive all 61 of our current, bestselling titles. Within a few minutes, you'll have thousands of new BusyTeacher expert approved tips and tricks for teaching grammar, vocabulary, pronunciation, and students at every level from beginner to advanced.
Get it right now - limited time offer ›
Trending Articles right now:
Information

| | |
| --- | --- |
| | Please register to leave comments. Registration is free and takes only a minute! |