92,843 views
by Susan Verner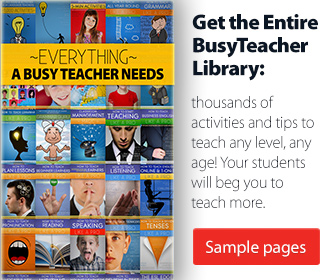 April is national poetry month, but you do not have to wait until those rainy days next spring to do fun poetry activities with your students. Try one or all of the following activities with your ESL students to help them appreciate the finer language of verse.
10 Fun Activities To Teach Verse
Poetry does not have to be an intimidating subject for the ESL teacher. There are several creative and enjoyable activities you can do with your class when studying verse.
Hopefully, this top ten will whet your appetite for the delicate language of poetry and set you and your students toward a lifelong love of poetry.
Enjoyed this article and learned something? Please share it!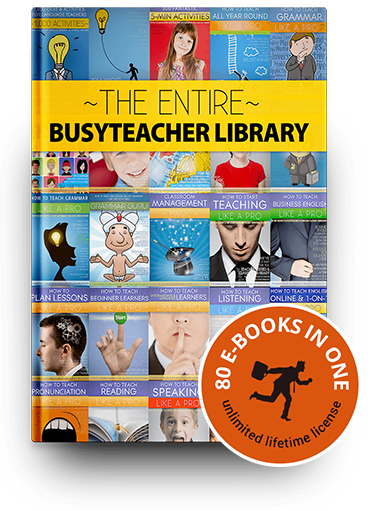 Dramatically improve the way you teach:
Get the Entire BusyTeacher Library
Includes the best of BusyTeacher: all 80 of our PDF e-books. 4,036 pages filled with thousands of practical activities and tips that you can start using today. Instant download, 30-day money back guarantee.
Get it now and start reading in 3 minutes!

Print
Rate this article:
was this article helpful?
Popular articles like this