Teacher's Top Ten: Celebrate Poetry – 10 Fun Activities You Can Use When Teaching Verse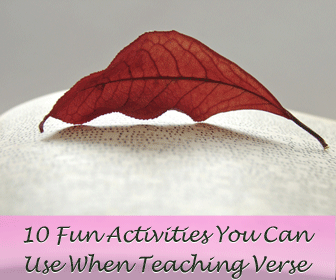 April is national poetry month, but you do not have to wait until those rainy days next spring to do fun poetry activities with your students. Try one or all of the following activities with your ESL students to help them appreciate the finer language of verse.
10 Fun Activities To Teach Verse
Poetry does not have to be an intimidating subject for the ESL teacher. There are several creative and enjoyable activities you can do with your class when studying verse.
Hopefully, this top ten will whet your appetite for the delicate language of poetry and set you and your students toward a lifelong love of poetry.
Rate this article:
was this article helpful?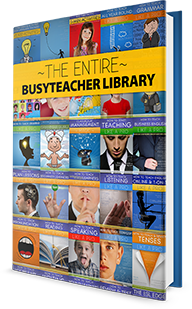 The Entire Busy Teacher Library:
61 current titles + all future titles (free!)
Truly, we might be a little bit crazy, but we know that at this point in the term, things are tight for teachers, and you need a little help, which makes it the right time for our best deal ever. For just $99, you will immediately receive all 61 of our current, bestselling titles. Within a few minutes, you'll have thousands of new BusyTeacher expert approved tips and tricks for teaching grammar, vocabulary, pronunciation, and students at every level from beginner to advanced.
Get it right now - limited time offer ›
Trending Articles right now:

lenka.tampierova
said on 9 January 2013 19:33:
Very useful. Thank you.

marciabessa12
said on 22 October 2011 11:52:
Brilliant! I will use these tips while teaching L1. Thank you.
Information

| | |
| --- | --- |
| | Please register to leave comments. Registration is free and takes only a minute! |