92,431 views
by Susan Verner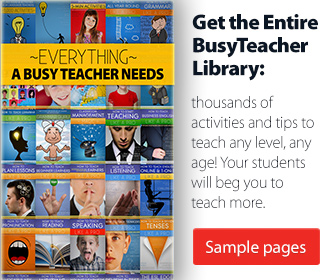 April is national poetry month, but you do not have to wait until those rainy days next spring to do fun poetry activities with your students. Try one or all of the following activities with your ESL students to help them appreciate the finer language of verse.
10 Fun Activities To Teach Verse
Poetry does not have to be an intimidating subject for the ESL teacher. There are several creative and enjoyable activities you can do with your class when studying verse.
Hopefully, this top ten will whet your appetite for the delicate language of poetry and set you and your students toward a lifelong love of poetry.
Enjoyed this article and learned something? Please share it!
Want more teaching tips like this?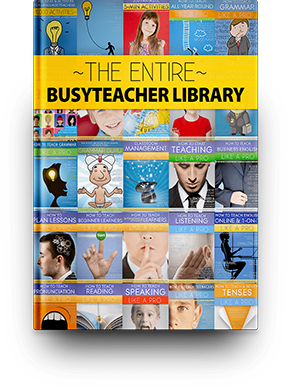 Get the Entire BusyTeacher Library
Warning: only if you're serious about teaching English.
Includes all 80 of our e-books (that's 4,036 pages in total), with thousands of practical activities and tips for your lessons. This collection will turn you into a pro at teaching English in a variety of areas, if you read and use it. Instant download, 30-day money back guarantee.
Show me sample pages →

Print
Rate this article:
was this article helpful?

Laugh Worthy Verse
Have a Good Chuckle with these Amusing Poetry Activities
0
11,533

0

Use Your Creativity
10 Ways to Bring Creative Writing into the ESL Classroom
0
4,861

0

Awesome April Lesson Ideas
0
14,756

0

yes Yes YES! How to Teach Sentence Stress
0
61,974

0

L: LOL – Have Some Laughs While Learning English [Teacher Tips from A to Z]
0
15,387

0

Moving Right Along
4 Fresh Classroom Activities for Teaching Transportation
0
19,129

0
Subscribe to our weekly newsletter!