63,736 views
Andrei Zakhareuski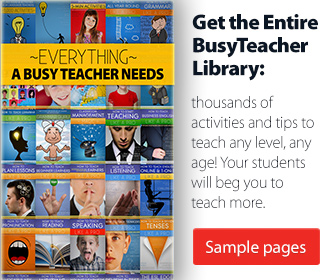 Here's our latest high-quality poster that will look great on your Teacher's Room wall and will motivate you (and your fellow teachers) every working day! It's titled 'Classroom Management Mantra: Do's and Don'ts' and contains clear, simple instructions on what you should and shouldn't do in order to keep your class under control - in a positive and encouraging way!
HIGHLY RECOMMENDED!
Example instructions:
✔ Try to understand why your students are misbehaving
✔ Increase your students' self-esteem with praise and encouragement
✔ Show your students that you care about them
✘ Yell
✘ Be sarcastic
✘ Insult or embarrass your students
Enjoy!
CLICK THE IMAGE TO VIEW IN FULL SIZE: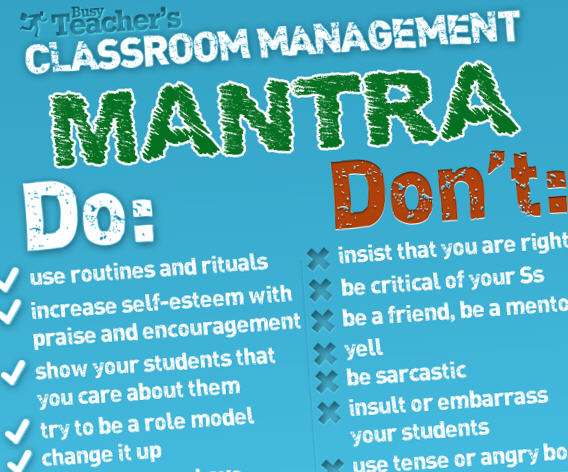 Enjoyed this poster and learned something? Please share it!
Want more teaching tips like this?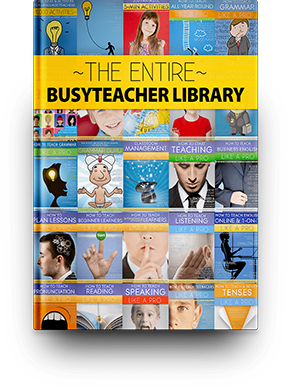 Get the Entire BusyTeacher Library
Instant download. Includes all 80 of our e-books, with thousands of practical activities and tips for your lessons. This collection can turn you into a pro at teaching English in a variety of areas, if you read and use it.
Show me sample pages →

Print
Rate this article:
was this poster helpful?
Subscribe to our weekly newsletter!