Trending Articles right now:
ESL Controversy: Native Speaker vs. Non-Native Speaker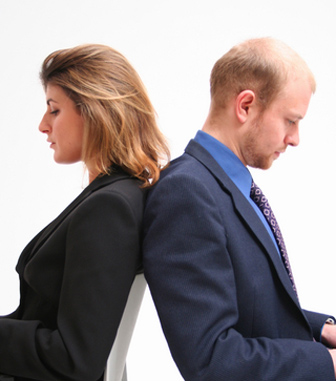 Native speakers and non-native speakers can both succeed as ESL teachers.
It's true, but there has always been some controversy in the ESL community over the difference between having one or the other teach language courses. Obviously the situation varies from place to place but there are definitely pros and cons for both sides of this debate. Let's take a look at just a few key points.
1

Pronunciation

It has been argued that only native speakers should teach English because they have the best pronunciation. On the one hand, this is has some validity. In Japan, Japanese English teachers often have very little experience speaking English so their pronunciation can sometimes be quite poor. Assistant Language Teachers from English speaking countries have easily found work in Japan because the Boards of Education are trying to improve student pronunciation and native speakers have encouraged more pronunciation practice in Japanese public schools. However, an Assistant Language Teacher from Jamaica could be replaced after a year with an instructor from Scotland. It seems like this may not be ideal because obviously people from these two English speaking countries sound entirely different so the model pronunciations they give will not be the same. When teaching a language, consistency is important so there are some problems with this approach.

On the other hand, in countries such as the Netherlands, English teachers often have very good English pronunciation and therefore students do not really need a native speaker to model sentences for them. Good English pronunciation does not mean using a British or American accent; if a teacher is Italian, an Italian accent is perfectly acceptable as long as the words are being pronounced correctly. Accents are not an indication of poor teaching but of where a person is from. At any rate, audio and video clips demonstrating proper English pronunciation are readily available and should be used by every ESL teacher to give students a chance to hear other voices. This does not mean that recordings can replace native English speakers or teachers with good pronunciation; it is simply another tool that teachers can use in their classrooms.
See our previous articles "How to Teach Using Songs", "Classroom Songs: 16 Creative Ways" and "English Video Lessons: Winning Strategies for the ESL Class" for more information on using audio and video in your English classroom.

2

Communication

In most school systems, the immersion method is not used to teach English but the goal of ESL teachers should be to speak English in the classroom whenever possible. While this is a good rule for teaching a language, this approach can be frustrating for students especially those who are older and beginners. It is often helpful for students to be able to ask questions in their native language or to draw parallels between their language (L1) and English. An English native speaker may not be able to clearly communicate more complex ideas and structures to students especially if his understanding of the local language is limited. In contrast a teacher who is fluent in the local language will have an easier time completing these tasks and will often be able to relate to and manage students more effectively too.

3

Experience

Most non-native speakers are trained teachers either in their country or the country they teach in which means that they often will have much more teaching experience than native speakers. It seems foolish to assume that just because someone speaks English they can teach it effectively. Without training in classroom management and lessons in English grammar, native speakers cannot be effective ESL instructors. They may be able to speak the language but explaining it is an entirely different matter. If a native speaker is a qualified educator, then they will have an advantage but when teaching abroad, as mentioned above, it is also beneficial to be able to communicate with students in their native language. When native English speakers are paired with local teachers, students have the best of both worlds.
It seems that both native English speakers and non-native English speakers can take steps to improve as teachers.
Native English speakers who want to teach English as a Second Language need to study on their own or enroll in a course to help them improve in certain areas. They should keep reference material on hand so that they can find the answers to difficult questions when they arise and study the basics of the native language. Non-native speakers may have to get more practice speaking English but this has become much easier with the invention of programs like Skype. Both groups have valuable skill sets that benefit students in different ways.
What do you think? If you were a learner, would you prefer to be taught by a native speaker? Please share your ideas in the comments below.
Rate this article:
was this article helpful?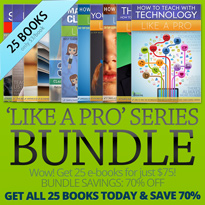 Get 25 'Like a Pro' ESL E-books at 70% OFF!
Don't miss this unique opportunity to get the complete 'Like a Pro' series (twenty-five phenomenally popular ESL best-sellers) at only $3/book. Unbeatably priced, this Bundle literally saves you hundreds of dollars and fits your budget just right!
Get all 25 e-books right now ›

gabrielaguedes
said on 12 February 2013 17:42:
I am Brazilian and an English Teacher. It took me a lot of learning, training, and an exchange experience to say that if you have the ability, care, patience, etc. Your student won't care if you are a native or non-native. You just need to be well prepared to embrace your career as a teacher.

grina
said on 12 September 2012 03:08:
The native speakers can pronounce well but not all of them can explain the grammar well. I have nice and bad experience with some native speakers. I think maybe because they don't prepare their lesson well or lack of grammar. For me native or non native teachers have the same ability as long as they prepare their teaching material well (grammar, pronounciaton, class management, etc).



Erinna
said on 12 August 2012 01:40:
I totally agree with Benjiman, teaching is much more than pronouncing and mastering a language, teaching means knowing how to enrich and challenge students' knowledge.

PS. Of course there are lots of vocational and great native teachers!

Benjiman
said on 3 July 2012 03:08:
Obviously, I'm non-native speaker, but I can say that I'm a good teacher. I've been preparing high school students to present FCE for the last 8 years with great success.... And we'll all agree that this (FCE) is a highly respectable level. No matter where you were born, teaching is a matter of vocation, commitment and never-ending work. I've been lucky enough to gain my students' trust and to have rapport with them, too.
In my opinion, this is more important than just having an excellent pronunciation, which is something a native-speaker didn't actually worked for. It was something naturally given. Good methodology, rapport and knowledge of the subject will certainly make the difference.

catejazz
said on 27 March 2012 15:14:
Unfortunately, native speaker teachers rarely understand the difficulties of their students (unless they have learned the students' mother tongue as their own second language)... I totally agree with Thompathou, with teenagers and adults beginners it's often better a non-native speaker teacher. Not to mention the fact that non native speakers can prove as living models for their students. (How often have I told my students: If I made it, anyone can!!) I am both a native speaker teacher for my students of Italian and a non native speaker teacher for ESL and Spanish and I've worked with a lot of native speaker teachers - unfortunately that doesn't equal to them being great teachers..

marcellka
said on 29 October 2011 20:47:
Though I am not a native speaker, I dare to say I am a good teacher. Many of my students passed theri entrance exams in English. Being native speaker does not equal a good teacher. If you study English and education at University, you can be a good teacher.

zoeharrison
said on 21 September 2011 14:35:
The native vs non-native theme can be applied to any language - French, German, Arabic, Russian etc.

When I studied French and German in high school, my teachers were 100% fluent, native speakers. They helped us to learn all the nuances of the language, as well as be exposed to the proper accent. Proper training / learning is an extremely important element for those planning to work or study abroad. Imagine learning to speak French from someone who has a Greek accent (nothing against the Greeks as I am one) as opposed to someone who has an authentic French accent. Which experience will serve you best when you decide to work in Paris?




thompathou
said on 12 July 2011 12:41:
I know of very few native English speakers who are good at teaching lower adult level students, especially if they have no experience with learning a second language themselves.

Native speaker teachers shine with young learners (whose brains are like spunges) and upper intermediate-advanced learners.

At least that's my 2p

dannyfatkullin
said on 17 March 2011 13:20:
I am a learner and I would definitely prefer a teacher who is a native speaker. Most non-native teachers' English is lacking, to say the least. It makes no sense to say a teacher who is fluent in the local language would be better in any way; the whole point is to speak the local language as little as possible, so a native English speaker who doesn't know a word of the local language would be ideal.
Information

| | |
| --- | --- |
| | Please register to leave comments. Registration is free and takes only a minute! |