<!– google_ad_section_start –>Horoscope Signs Worksheet<!– google_ad_section_end –>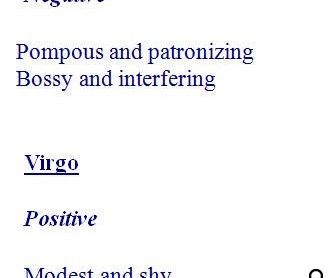 The following worksheet contains a list of horoscope signs. It can be used while learning adjectives describing personal qualities. Give your students a list with the horoscope signs, read them together and translate, ask their horoscope signs. When all the signs are pronounced correctly give them another worksheet. The second worksheet can be used to describe positive and negative personal qualities of each sign. Discuss with your student whether the horoscope is true or false for them. (If some adjectives in the description are too difficult you can change them or remove).
Similar Worksheets
Comments about "Horoscope Signs Worksheet".