Trending Articles right now:
How to Teach Used To and Would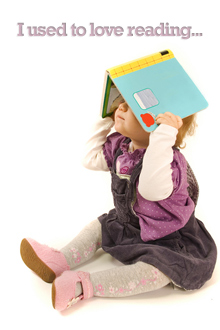 Students can use "used to" or "would" to talk about actions in the past that they no longer do. Since behaviors change over time, this is an excellent structure to use when reflecting on the past. This also gives students the opportunity to explain how they have changed as they have gotten older.
How to Proceed
1

Warm up

Get students thinking about the past by asking questions such as "What sport did you play when you were a child?" and "What did/didn't you like when you were a child?" You could also simply have students volunteer something that they remember from their childhood. Write some sentences on the board as well as the names of the students who provided them to refer to later.

2

Introduce 'Used To'

Introduce the structure "used to" by talking about one of the sentences on the board or using an example of your own. You can say "When I was a child I lived in New York City." and then show students the target structure by writing "I used to live in New York City." on the board. Have students repeat the sentence after you. Be sure to highlight the importance of the phrase "used to" by underlining it. Help students realize that it is important, for this structure, that you no longer live in NYC. Now ask students to look at the sentences on the board. As a class rewrite these sentences using the target structure and for each one check that the statement is no longer true. For instance, if Lisa said that she liked cake as a child and still likes cake then you cannot use that sentence. Ensure that students understand this key point.

3

Practice 'Used To'

For the first practice exercise have students read ten statements using the target structure and decide if the each sentence applies to them or not. For young students one such statement could be "I used to be really messy, but now I am more organized." while for adult students, statements such as "I used to enjoy going to clubs, but now I prefer to do other activities." might be more appropriate. You can then take a poll and collect your findings on the board. It may be interesting to see how many students used to do certain activities or behave in certain ways. Next have students think of some other "used to" sentences that apply to them. You can have students volunteer to read sentences aloud to the class or work in groups to discuss the different sentences. After you teach this lesson once, you can use sentences that your students created as the ten statements for the first practice activity in later lessons so that they are better tailored to your students.

4

Introduce 'Would'

Once students have become familiar with using "used to" on their own, introduce "would" and explain how it is used in similar sentences. "When I was young, I would play soccer after school." is a good example because you can also say "When I was young, I used to play soccer after school." Not every sentence that uses "used to" can use "would" so be sure to give some examples and explain the difference between the two. "Would" cannot be used in a negative sentence without altering its meaning and while you can say "I used to dance." you cannot say "I would dance." and mean the same thing either.

5

Practice 'Used To' & 'Would'

Do a practice activity where students change "used to" sentences into sentences using "would" and then in groups, pairs or individually complete a fill in the blank exercise. Check all the answers as a class to ensure that students understand these structures well before moving on to the next activity. In order to get your class moving and enthusiastic, you can do a team activity or play Fruit Basket for more practice.

6

Review

Finish the lesson by asking students to tell you what they learned in the lesson. Prompt them to mention specific points and give examples. You can also use this time to clarify anything students do not understand.
In a later lesson be sure to introduce the question that goes along with these structures and discuss how in the question "Did you use to ~?" the -d ending is left off and use is correct. You may also consider introducing "used to" and "would" in separate lessons if you have time. This may make the topic easier for students to understand.
See our used to and would worksheets here.
Rate this article:
was this article helpful?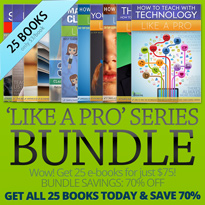 Get 25 'Like a Pro' ESL E-books at 70% OFF!
Don't miss this unique opportunity to get the complete 'Like a Pro' series (twenty-five phenomenally popular ESL best-sellers) at only $3/book. Unbeatably priced, this Bundle literally saves you hundreds of dollars and fits your budget just right!
Get all 25 e-books right now ›

shazuy
said on Yesterday, 06:36:
Easy to understand.

Thank you

pelusa1
said on 18 March 2013 16:19:
Thank you, an excellent resource.

miladlena
said on 27 January 2013 11:01:
Thanx

Itzelita
said on 30 October 2012 06:12:
simple an clear explanation thank you this clear all my doubts

mery douce
said on 18 October 2012 00:16:
Thank you

Xiah
said on 8 October 2012 22:48:
Thank you , you're really a life savior

nedkiki
said on 26 September 2012 13:59:
you are really helping me,i'm preparing all my lessons from your site
thank you so much!!
alexnwo
said on 9 July 2012 21:16:
this is good stuff, thanks

CarmenAle
said on 29 March 2012 15:25:
This is really helpful. I'm a busy teacher myself and I feel so lucky I've found you. Great job!

mervemerve
said on 12 September 2011 06:39:
I feel i am lucky to reach BUSY TEACHERS site

Azar Ataee
said on 7 March 2011 11:01:
hello,

I really thanks God becae of finding your site. everything is exellentin your site. thank you very very very much. I love you all.

Azar
Information

| | |
| --- | --- |
| | Please register to leave comments. Registration is free and takes only a minute! |