<!– google_ad_section_start –>Can and Can't for Kids<!– google_ad_section_end –>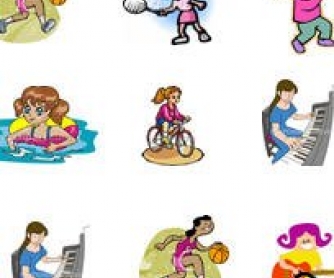 In this worksheet, kids look at the pictures of sports and hobbies and then put the words in order to make a CAN / CAN`T sentence. As a follow up they use the same pictures to do a read and match activity. It´s useful to practice either the modal verb can, the propnouns he and she, or the vocabulary itself. If you don´t have time, you can also use each one of them separately: one as classroom activity and the other as homework.
Similar Worksheets
Comments about "Can and Can't for Kids".