10,851 views
Andrei Zakhareuski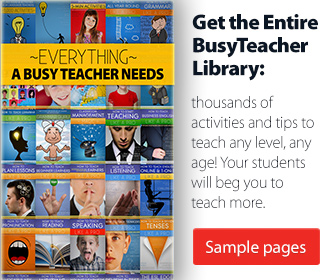 The lack of male teachers, particularly at the elementary level, has become an epidemic throughout the world. Want to know why men turn their backs to teaching? Check out our new infographic below: "Where Are All The Male Teachers?"
What do you think? Let us know in the comments below.
Click on the image below to view the full-size infographic image [HI-RES] for printing.

Click the Facebook 'LIKE' button above, tweet about this poster, pin it onto your Pinterest board or simply mention it in an email to your fellow teachers. Happy teaching!
CLICK THE IMAGE TO VIEW IN FULL SIZE: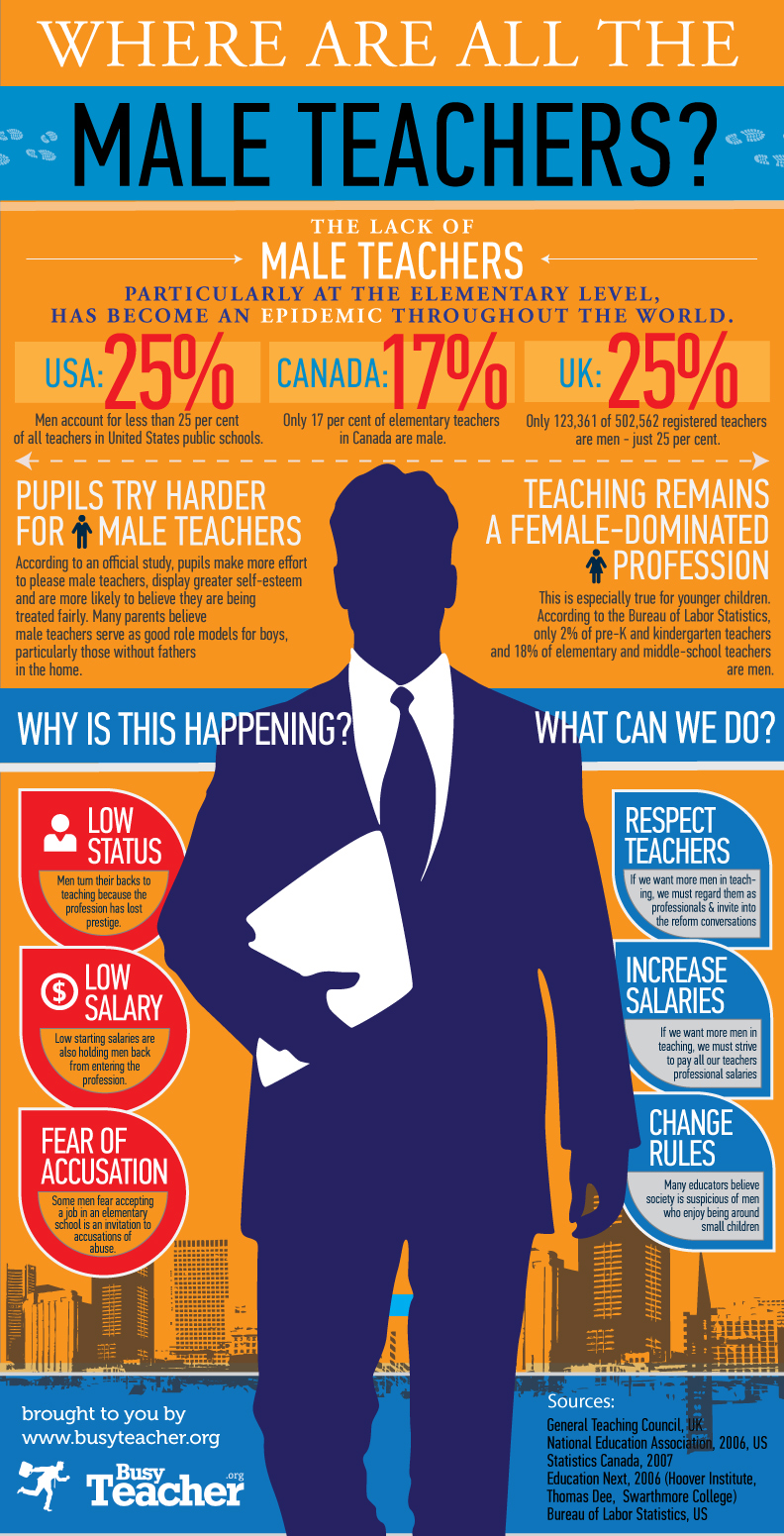 Enjoyed this poster and learned something? Please share it!
Want more teaching tips like this?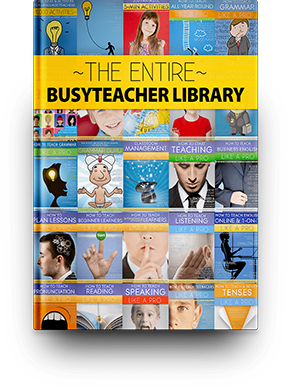 Get the Entire BusyTeacher Library
Instant download. Includes all 80 of our e-books, with thousands of practical activities and tips for your lessons. This collection can turn you into a pro at teaching English in a variety of areas, if you read and use it.
Show me sample pages →

Print
Rate this article:
was this poster helpful?
Subscribe to our weekly newsletter!