10,807 views
by Susan Verner
Why did the ESL teacher use riddles in the classroom?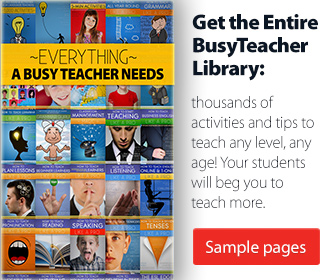 Well, I suppose you could answer that question several ways. Riddles aren't something that most English as a second language teachers immediately go to for classroom work. At first glance, the humor in them doesn't often reach across language barriers. We may like riddles personally and find them funny, but using them in the classroom? How does an ESL teacher translate the humor from one culture to another? How can we get our students to get riddles? Why bother bringing riddles into the ESL classroom at all? Don't give up. Introducing your students to riddles and using them in language study is actually easier than you think, and riddles can be a valuable resource to the ESL teachers who are willing to use them. Here are some practical uses for riddles in your ESL class.

5 Practical Uses for Riddles in Your ESL Classroom
So why did the ESL teacher use riddles in the classroom? What do you think?
Enjoyed this article and learned something? Please share it!
Want more teaching tips like this?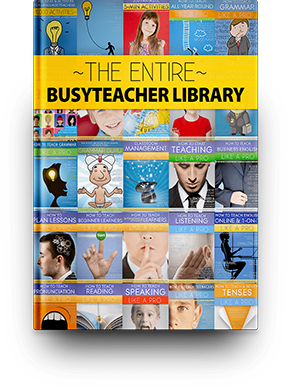 Get the Entire BusyTeacher Library
Warning: only if you're serious about teaching English.
Includes all 80 of our e-books (that's 4,036 pages in total), with thousands of practical activities and tips for your lessons. This collection will turn you into a pro at teaching English in a variety of areas, if you read and use it. Instant download, 30-day money back guarantee.
Show me sample pages →

Print
Rate this article:
was this article helpful?

Putting the Pieces Together
a Puzzle Solving Lesson Plan on Thinking and Speaking Clearly
0
3,761

0

Riddle Me This
Word-based Conundrums for Your ESL Classroom
0
24,241

0

Keeping It Real
7 Places to Start in Choosing the Right Realia for Your Students
0
9,665

0

14 Quick Tips for Teaching Homophones
0
76,391

0

The Joke's on… Everyone! How to Incorporate April Fools Day into Your Lessons
0
14,531

0

Reading Stronger, Faster, Better
5 Activities for Teaching Reading Strategies
0
47,888

0
Subscribe to our weekly newsletter!