Worksheet on Prepositions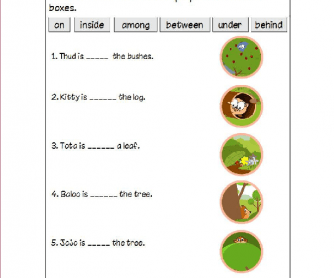 This worksheet is dealing with filling in prepositions. A preposition links nouns, pronouns and phrases to other words in a sentence. The word or phrase that the preposition introduces is called the object of the preposition. Watch the video to learn Prepositions in English Grammar - Visit http://www.magicpathshala.com for more follow up activities and educational videos.
Similar Worksheets
Comments about "Worksheet on Prepositions".